Area Highlights
Seniors living at CityView will enjoy living in one of the most desirable and sought after areas in all of Southern California. Experience a world of LA culture including an abundance of museums, theaters, shopping, attractions, parks, landmarks and architecture.
Local Restaurants
Located within just four blocks of CityView are a few of our favorites.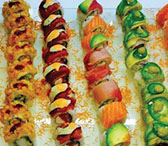 Meshuga Sushi
Look out the window and you'll gaze at a really great place for sushi, a staff favorite! The front desk has the menu. Order for delivery or walk across the street and enjoy fresh, tasty treats.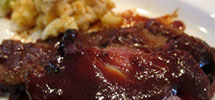 Bludso's Bar & Que
A critic's pick for some of the best barbecue in Los Angeles. Outdoor seating and creative cocktails make this a nice place to walk on a spring afternoon.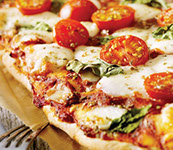 Pizza Romana
Serving authentic Roman-style pies at a seriously affordable price; most are under $10.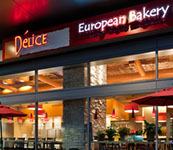 Delice Bakery Café
Featuring cases of house-baked breads, cakes, tarts and pies, just a two block walk to Beverly Blvd.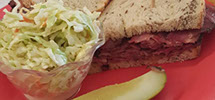 Elite Cuisine
Serving deli style sandwiches, Kosher Chinese and sushi.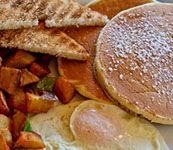 Lulu Café
The draw here is the huge all day breakfast menu, which offers outdoor tables for dining and people watching.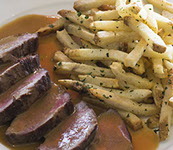 L'Assiette Steak Frite
This place is quiet (you can hear one another) and brings a touch of Paris to our backyard with excellent value on steaks, fries, wines and cheeses.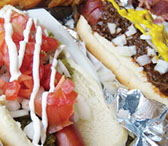 Pink's Hot Dogs
Located just on the other side of Melrose, there's usually a line, but they've got the widest variety of dogs in town.
Local Shops & Markets
Located within close proximity to CityView are some of the largest and most famous shopping centers in the world.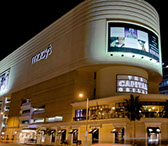 Beverly Center
This huge eight-story structure is located at the edge of Beverly Hills and West Hollywood at the corner of La Cienega Blvd. and Beverly Blvd. Their inside mall features many well-known brand shops, as well as a sweeping view of Los Angeles on their own rooftop terrace.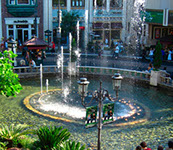 The Grove
This hugely popular outdoor retail and entertainment complex is located a few blocks south and around the corner on W. 3rd street, next to the historic Farmer's Market. Every Friday, the CityView shuttle takes residents to The Grove and Farmer's Market between 10:00 a.m. and 2:00 p.m.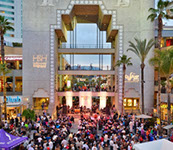 Hollywood & Highland
This Hollywood shopping mall and entertainment complex includes the TCL Chinese Theatre and the Dolby Theatre (home to the Academy Awards). Located in the heart of Hollywood, and along the Hollywood Walk of Fame, it is one of the most visited tourist destinations in Los Angeles.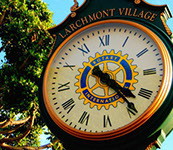 Larchmont Village
Located in one of the oldest and most historically significant neighborhoods in LA, this quaint and friendly shopping district is close by and in the center of this bustling city.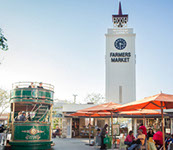 The Original Farmer's Market
This world famous outside market and historic LA landmark offers over 100 vendors including gourmet grocers, produce vendors, restaurants, tourist shops, and ready-to-eat foods including many ethnic foods. The CityView shuttle takes residents to The Grove and Farmer's Market between 10:00 a.m. and 2:00 p.m.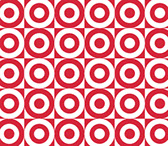 Target
This popular retail store is located just north and up the street from CityView on N. La Brea Blvd, near the corner of Santa Monica Blvd.
Local Parks
With lovely views and excellent walking paths, CityView is located close by to some lovely parks and recreation centers.

Griffith Observatory
Commanding an impressive view of the LA Basin, this world-famous observatory offers free admission and is a popular tourist attraction offering an extensive array of space and science related displays.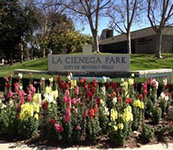 La Cienega Park
Managed by the city of Beverly Hills, this lovely public park offers a variety of sports fields, a jogging track, as well as a pavilion featuring outdoor exercise equipment for all ages.

Pan Pacific Park
This 28 acre park is located next to The Grove and includes a senior facility, a library and the LA Museum of the Holocaust. Their three-quarter mile pathway is also an excellent walking path with enough inclines and declines to keep your walk interesting.
Local Theaters
LA is home to some of the best theaters, and so it's easy to find the ones that feature the most popular movies, independent movies, as well as top Broadway productions, as well as other great productions in some of the smaller venues. Below are some of the more popular places CityView residents like to frequent.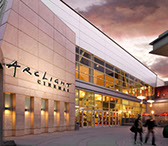 The ArcLight Hollywood
Offering 14 screens, stadium seating, featuring the latest popular movies.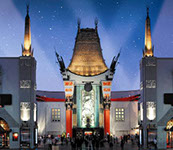 TLC Chinese Theatre - Grauman's Chinese Theatre
Located in the Hollywood and Highland shopping district, this historic theatre features a custom-designed IMAX theatre, featuring one of the largest movie screens in North America.
Dolby Theatre (formerly the Kodak Theatre)
This Red Carpet theatre is host to such high profile events as The Academy Awards, The Daytime Emmy Awards, America's Got Talent, The ESPY Awards, and many others.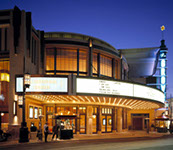 Pacific Theatres at The Grove
Wonderfully designed in a Neo-Deco style, this multiplex theatre offers 14 screens, stadium seating, and features the latest popular movies.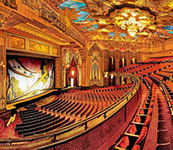 Pantages Theatre
This incredible movie palace located at Hollywood and Vine is from Hollywood's Golden Age, and is Southern California's showplace for blockbuster live Broadway entertainment.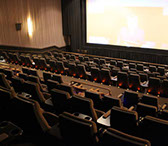 Sundance Sunset Cinema
This West Hollywood modern theatre features new releases with reserved plush seating, the most modern digital presentation, top independent releases, regular guest filmmaker events, as well as cocktails, craft beers, and unique foods.
Local Museums
An essential part to experiencing the extensive culture LA has to offer revolves around the amazing number of museums there are to visit. Quite a few museums are located very close to CityView, and we make it a point to check in with at least one of these top attractions on a monthly basis.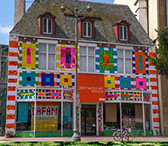 Craft and Folk Art Museum
This museum is the only museum in LA to show exclusively craft, folk art, and design. It presents six original exhibitions every year that range from the local to the global, traditional to contemporary.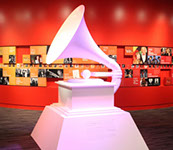 Grammy Museum
This interactive, educational museum is devoted to the history and winners of the Grammy Awards. Learn about the various musical genres and their history.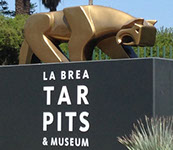 La Brea Tar Pits
Experience the world's only active, urban Ice Age fossil and excavation site, a re-created prehistoric Pleistocene garden, and an adjacent museum featuring their best fossils and see Paleontology in action.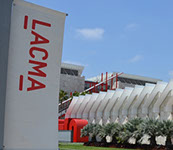 Los Angeles County Museum of Art (LACMA)
This museum is the largest art museum in the western United States, attracting almost a million visitors annually. CityView residents also can enjoy a classic film screening here at least once a month on a selected Tuesday.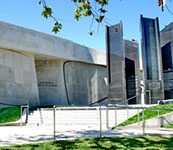 Los Angeles Museum of the Holocaust
Dedicated to the remembrance and preservation of the history, stories, victims and tragic events of the Holocaust during World War II, this museum is thought to be the oldest museum of its kind in the United States.
Petersen Automotive Museum
If you're into cars, you won't want to miss a visit to this museum, which has on display at least 100 vehicles in its twenty-five galleries.