Senior Living: Best practices for seniors to keep safe while exercising.
Engaging in physical activity is a much needed component for the health and wellbeing of an individual and a significant number of studies conducted have identified a plethora of positive effects on the elderly population as well. The importance of physical exercise for modern lifestyles can not be understated. Obesity is one of the largest health concerns in the modern world. In addition to obesity, sedentary lifestyle, especially during old age, can bring about illness, disease and frailty. Physical exercise is a great way to counter these health hazards and at the same time obtain valuable health benefits such as improved coordination, improved balance, posture and an overall feeling of accomplishment. Incorporating physical activities into the daily routines of elders also help keep these individuals mobile and independent. It can also boost social engagement between people who enjoy the same activities. Engaging in social activities such as these are known to increase overall health and reverse effects of aging such as memory loss and can counter diseases such as Alzheimer's.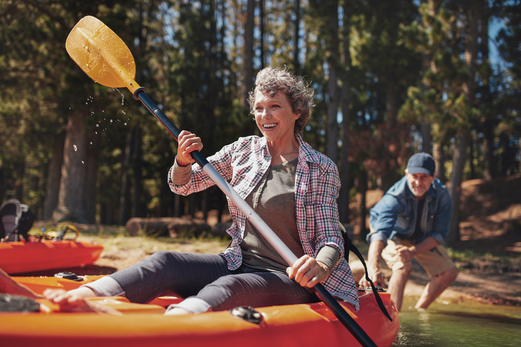 Modern senior living programs like CityView in Los Angeles incorporate well structured physical activities.
A tremendous amount of elderly people remain inactive and do not meet the minimum accepted levels of physical activity required to maintain health. Thus, it has become a responsibility of senior living communities to recognize the importance and to start integrating various exercises into their schedules. In modern times, many institutes have already started to implement this. However there exists a challenge that must be faced when promoting physical exercise among the elderly. Safety is a vital factor to be considered as exerting too much and performing exercises in an unsafe and unsuitable manner may cause injury that might cause further complications during old age.
Various steps can be taken to overcome the barriers to exercise.
If elders are feeling pain or discomfort during exercise, they can seek pain management which the qualified staff can provide in addition to changing intensity of exercise to build stamina. It is very important to be aware of the surroundings during exercising. Knowing where things and obstructions are will help avoid unnecessary bumps, falls and injuries. If there are any medical conditions, seeking assistance of an expert will ensure physical activities can be conducted in ideal amounts that will be safe. It is also a great option to dress properly especially when jogging or engaging in outdoor activity in different weather conditions to protect from heat and cold. Carry a water bottle with you to avoid being dehydrated during and after your workout. Safety should always be considered during physical activity to enjoy the proper benefits that exercise provides.
Tour Our Senior Living Community
If you're exploring senior living programs in Los Angeles for your family, please tour CityView Senior Living to see if our community is a natural fit for a family member, or contact us for more information. You can also explore our event calendar and activities.
References
Alvarez, K., Kirchner, S., Chu, S., Smith, S., Winnick-Baskin, W. and Mielenz, T. (2015). Falls Reduction and Exercise Training in an Assisted Living Population. Journal of Aging Research, 2015, pp.1-4.
Assistedlivingconsult.com. (2018). [online] Available at: http://www.assistedlivingconsult.com/issues/01-05/ALC1-5_Exercise.pdf [Accessed 15 Jan. 2018].
Hollamby, A., Davelaar, E. and Cadar, D. (2017). Increased Physical Fitness Is Associated with Higher Executive Functioning in People with Dementia. Frontiers in Public Health, 5.
Lauzé, M., Martel, D. and Aubertin-Leheudre, M. (2017). Feasibility and Effects of a Physical Activity Program Using Gerontechnology in Assisted Living Communities for Older Adults. Journal of the American Medical Directors Association, 18(12), pp.1069-1075.