Senior Living: Searching for the Perfect Retirement Community
Almost everyone has said it: "When I retire, I'll live in _____." They fill in the blank with dream locations, warm sunny beaches, or scenes of snow falling while surrounded by family. But when it actually comes time to retire, how do you decide the location that will be best for you?
Every region of the country has its own benefits and drawbacks. Historically, most retirees have focused on the climates of their potential new homes. However, there are so many more factors to think about when selecting a senior living community. Creating a checklist or pro/con list with many factors listed can help you to determine the best location for your retirement living. One upscale senior living community, City View Senior Living, in Los Angeles, makes sure to aid seniors in choosing the best retirement location by matching their needs as best as possible.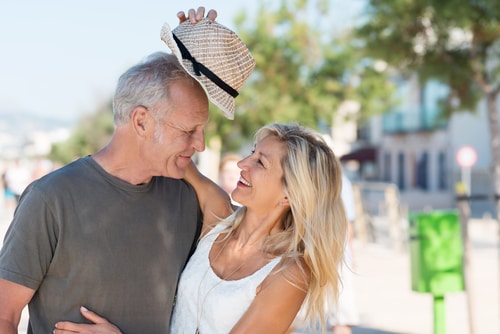 How to Plan for Finding a Retirement Community
While climate is still an important consideration in finding a senior living community, cost of living is also important. When selecting a community, seniors need to inquire about all of the benefits, opportunities, and caretaking available to ensure they are getting the best value for their money.
The cost of living in an area also involves transportation costs. Whether you will need a car for transportation or be able to take a bus around a city can change how much you will need to expect to pay for travelling around your area. Closeness to airports can also be important if you plan to travel often.
For this reason, finding an independent living community located near many attractions can be both cost-saving and invigorating. Determining your hobbies and finding an area that offers attractions that match your interests is important in researching senior living communities. If proximity to your family is a priority, you will need to look up areas around where they live. If you enjoy nature, you may want to find a more rural location, and if you enjoy travelling and participating in social activities, you may enjoy city living the most.
U.S. News & World Report states that safety and proximity to health care choices are also paramount in choosing an independent living community. Looking up crime statistics and nearby doctors' offices and senior services help you to create a safety plan now for times when you may need additional help years down the road. Although you may be healthy now and may not want to think of it yet, it is safest to plan for later stages of life that may involve loss of mobility and ensure that a plan for personal safety is in place ahead of time.
How do I find the best senior living location for me?
As you search for retirement locations, you will need to consider what climate, cost, traveling, hobbies, and health care needs you will have in retirement. Make sure to call around to several different locations and talk to the people at each community. An established senior living community like City View, will be able to provide you with information about each of your needs as it strives to make your transition to retirement relaxing. If you're exploring senior living options in Los Angeles, please contact us for more information or to tour our community.
References:
U.S. News & World Report