Senior Living: Three Outdoor Activities You Can Discover During Retirement
It's hard to deny that retirement is a time of major change. For most people, it's a once-in-a-lifetime event that can bring a rollercoaster of emotions and new routines. While some retirees opt to make drastic lifestyle changes, others find that the hardest thing to adjust to is the sudden increase in leisure time.
One of the biggest perks of all that free time is the opportunity to try lots of different activities and discover new interests. Los Angeles, in particular, offers a huge variety of things to do, with something suitable for just about anyone, retirees included. The combination of perfect weather and gorgeous scenery makes outdoor activities especially appealing. Biking, surfing, horseback riding, and even archery come to mind.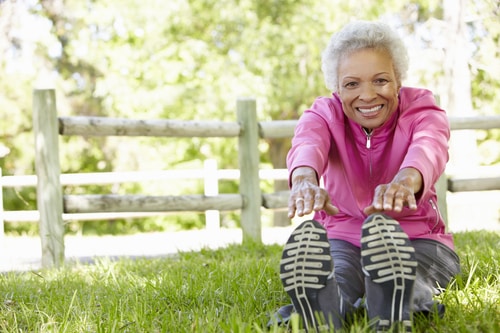 As an active senior living community in Los Angeles, City View Senior Living is familiar with the many outdoor activities that seniors can discover during retirement. Here are three ideas to get you started.
Hiking
With over 100 different trails, Los Angeles offers hiking for all experience levels, making it a great hobby to try no matter how fit you are. If you're new to hiking, check out the Kenneth Hahn state park, which includes the half-mile Ballfield Walking Path and the 2.2-mile Burke Roche trail. Griffith Park is also a good option, with trails for everyone from beginners to the most seasoned hikers. Seniors looking to meet others may want to join the South BayWalking & Hiking Group.
Fantastic Race
Describing itself as "part scavenger hunt, part sightseeing tour", Fantastic Race is a team-based game offering a unique and interactive experience. It's a race against the clock as players are sent all over the city in pursuit of the next clue. Fantastic Race is ideal for active seniors who enjoy competitive games, solving puzzles, and exploration.
Kayak Safari
Did you know you can go kayaking on the LA river? Wildlife fans who want to appreciate the city from a different perspective will get the most out of this adventure. LA River Kayak Safari is known to be physically demanding and is therefore a good match for active seniors. It's okay if you don't know how to kayak, though – your tour guide will teach you.
Closing Thoughts
No matter what your fitness level, Los Angeles is guaranteed to have outdoor activities that work for you. With its diverse environment, including mountains, beaches, and gardens, it's hard to resist spending time in the open air. Whatever you choose, just don't forget your sunscreen.
With seemingly endless ways to enjoy the city's striking natural beauty, impressive architecture, and abundant sources of entertainment, you may find yourself overwhelmed with all the possibilities. That's why City View Senior Living organizes regular trips for its retirement community in Los Angeles, including museum outings, beach excursions, and more. Please contact us for more information or to tour our community.