It's that time of year again: the clocks have changed, the temperature is rising, and the flowers are blooming. Spring is here, and with it comes the perfect opportunity to spend some time in the dirt. Out of all the hobbies that are popular among retirees, gardening is one of the best; it provides a nearly instant way to relax, relieve stress, and boost your mood.
As an upscale assisted living community in Los Angeles, CityView understands the value that outdoor activities and green spaces have to offer, especially for older adults. In this article, we explore how some common adaptations can make gardening more accessible for seniors with limited mobility, chronic pain, and other health problems.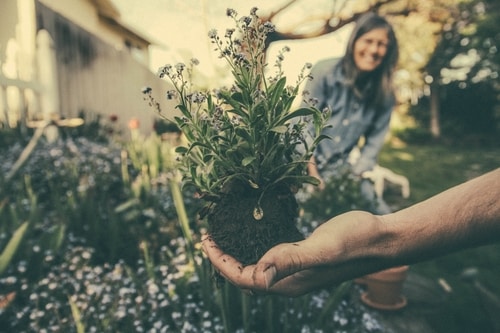 Making Your Garden Work for You
Regular garden tools don't always cut it for seniors with physical limitations. Thankfully, many manufacturers offer disability-friendly options like extendable rakes, trowels, and other tools. Keep an eye out for features like lightweight construction, ergonomic designs, and cushioned handles.
For example, Peta Easi-Grip Garden Tools are designed to prevent wrist and hand strain, making them perfect for those with conditions like arthritis and fibromyalgia, and the Dramm Touch N' Flow Watering Wand allows for easy watering. Another easy watering option is to simply place soaker hoses throughout your garden. For those with back or knee problems, consider utilizing a rolling chair or small stool to avoid having to constantly bend or kneel down.
You can also make changes to the design of your garden to better suit your needs. Instead of planting in traditional plots, raised garden beds will allow for easier access, and they're nice to look at, too. Layout is important to consider; keeping it simple and easy to navigate will be helpful if you're dealing with memory loss or using a wheelchair. Another idea is to take advantage of additions like wind chimes and fragrant plants, which can be used to mark certain areas in the garden and keep you from getting disoriented.
CityView
Assisted Living Community in Los Angeles
Gardening is not only a fun activity and an excuse to bask in the sunshine; it's also an effective way to improve your well-being, with physical and mental health benefits. No matter what limitations you're facing, a few simple modifications can make a major difference in making this fulfilling hobby more accessible.
At CityView, we're proud to offer an affordable luxury assisted living experience, and we'd love to give you a personalized tour of our beautiful facility. To learn more about our senior living community, click here to contact us today .
References
https://www.arthritissupplies.com/peta-easi-grip-garden-tools-set-of-3.html
https://www.arthritissupplies.com/dramm-30-inch-touch-flow-water-wand.html
https://www.gardeners.com/buy/elevated-cedar-raised-bed-2x8/8586748.html?q=elevated%20raised%20beds&start=4