When it comes time to move into a senior living community, one of the main questions you need to ask is: what level of care do I need? Choosing the right level of care means you won't be overspending on unnecessary services, and ensures you can retain your independence for as long as possible. But there are many different levels of care available, so how do you choose – especially when it comes to assisted living or skilled nursing?
As a senior living community providing multiple levels of care in Los Angeles, CityView understands the importance of this decision. In this article, we'll discuss the differences between assisted living and skilled nursing, and help you decide which one is most appropriate for you or your loved one.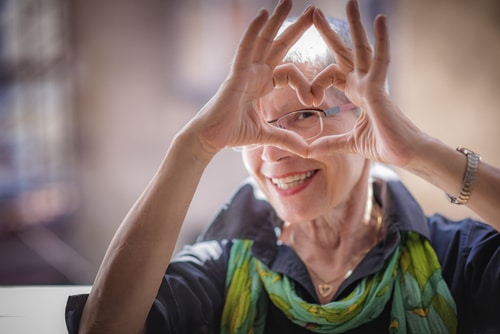 What's provided in assisted living?
An assisted living environment is similar to independent living. Residents in assisted living have their own private apartments, and they receive assistance with daily living tasks as required. For example, they may receive assistance with bathing, dressing, medication management, hygiene, and laundry. If needed, residents often have the option to receive more frequent or additional care.
Similar to an independent living setting, assisted living residents often have free transportation available to doctor appointments, and they have access to on-site medical staff like nurses and doctors. Meals are provided, and residents can participate in community activities like outings and exercise classes. Generally, assisted living residents don't require round-the-clock care, and access to medical staff may be limited to certain hours.
What's included in skilled nursing?
A skilled nursing setting feels more medical and hospital-like than assisted living settings. They are also usually more populated, averaging around 100 people per facility, compared with 50 or less in a senior living community. Skilled nursing facilities offer less privacy than assisted living, not only due to supervision but because rooms are often shared with another resident. Bedrooms are designed for easier mobility, like getting in and out of bed.
In skilled nursing homes, residents have access to medical professionals at all times as well as constant supervision. Nursing homes can be a temporary option for those who are recovering from strokes or heart attacks, and they're also ideal for seniors with dementia who need supervision. While an assisted living community may offer libraries, fitness centers, and shared outdoor spaces, nursing homes have limited common areas and less amenities.
Since they provide more thorough and round-the-clock medical care, skilled nursing facilities tend to be much more expensive than assisted living communities. However, Medicaid and other forms of insurance usually cover nursing homes, but insurance may or may not cover assisted living.
How do I decide between assisted living and skilled nursing?
If you or your loved one is bedridden, has chronic or severe health issues, or otherwise requires round-the-clock care, a skilled nursing facility may be more appropriate than assisted living. On the other hand, assisted living is a good option for retirees who want to retain their independence and privacy while receiving help with activities such as eating, dressing, and bathing. Many assisted living facilities offer a blend of services including memory care, so if the primary need is supervision due to dementia, a specialized memory care facility is something to consider as well.
At CityView, we recognize the challenges in finding the appropriate level of care when moving into a retirement community or nursing home. We're proud to offer not only independent living and multiple assisted living options, but also two specialized memory care programs, so that residents can "age in place." To learn more about our affordable luxury senior living community, click here .