There are many different approaches and philosophies when it comes to elder care, but the Montessori method is rapidly becoming a top choice in senior living communities across America. Originally based in childhood education, the Montessori method offers a powerful foundation for other forms of care, including elder care.
As a senior living community in Los Angeles, CityView's approach is based on the principles of the Montessori method. In this article, we explore how the tenets of this educational philosophy are revolutionizing assisted living.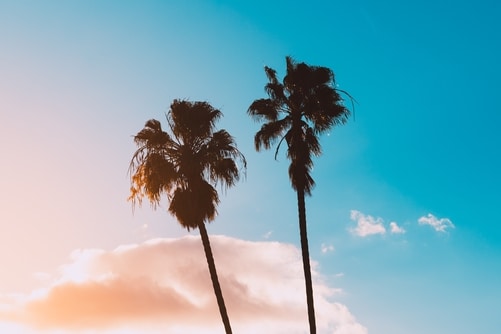 The Importance of Empowerment
At its core, the Montessori method is about empowerment. In the classroom, this means allowing students to take on different roles by teaching fellow classmates, cleaning up, and caring for pets. This not only fosters independence, but encourages a sense of purpose in young minds.
A sense of independence and purpose are also important for seniors, who often fear a loss of freedom in the transition to assisted living. Using the Montessori method allows residents the freedom to do whatever they are capable of for as long as possible, which also preserves their dignity.
A Whole-person Approach
In education, the Montessori method results in flexible teaching, with lessons designed to meet the physical, social, emotional, and cognitive needs and abilities of every student. Transferring this philosophy to assisted living means similarly acknowledging the varied needs of every resident.
At CityView, for example, this leads to individualized treatment plans and a holistic approach to care, which ensures every resident receives exactly the care they need. This person-centered approach is also reflected in our amenities, with offerings such as a full service salon, wellness center, fitness room, and library.
Engaging with the World
Another key element of the Montessori method involves keeping students engaged with the world and with other people. Similarly, for assisted living residents, staying active and mentally stimulated is essential for good health and quality of life. This element of the Montessori method translates into offering a wide variety of activity programs such as games, book clubs, exercise groups, movie nights, and craft classes.
Closing Thoughts
The Montessori method's hands-on education style is praised for developing well-rounded students with strong skills, but it also brings a number of benefits to assisted living. Its person-centered approach, flexibility, and emphasis on independence and teamwork are valuable in any senior living community, and these help to improve quality of life and well-being.
CityView is an upscale senior living community in Los Angeles. If you're looking for an affordable luxury assisted living experience for yourself or a loved one, please reach out to us today for more information.