Each month our team goes to work by imagining, creating, and planning all of the things that make our community function. We look at what we can do to create a community where our residents are happy, healthy, safe, and fulfilled, then we establish the building blocks that make this nice situation possible. This involves each aspect of life, including what kind of foods to serve, what kind of therapies to work through, and what kind of activities to enjoy. We always imagine that the current month will be the best ever at CityView, and March 2020 is no exception. Please take a look around some of the things that are important to us this month.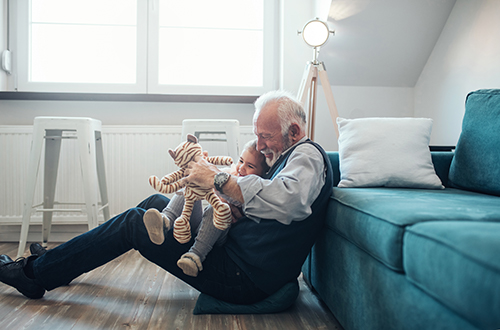 Resident of the Month - Rhonda M.
It goes without saying that our residents are the core of our community. They are our purpose, our mission, and their safety, health, and happiness are what drives us to the best possible work in the senior living space. From our residents, we select a Resident of the Month to honor their presence, to ensure that they are seen and recognized, and to connect with each other as a community of real people with interesting lives.
This month we're excited to feature Rhonda M. as our Resident of the Month. Many of our residents are from areas outside of Los Angeles, and Rhonda is originally from a small farm in central Illinois. Being raised in this environment, Rhonda developed the strong sense of compassion and neighborly human connection that is a trait this area of the United States is known for. This translated naturally to a long career in social work. Part of what makes Rhonda a treasured resident is her role as a resident ambassador in our Memory Court. She welcomes our new residents, provides them with a relatable connection, helps make introductions, and is a warming presence. We love having Rhonda at CityView, and we're a better community with her as a resident.
Our Fitness Program
We carefully plan out healthy, light exercises that work for our residents. These get the metabolism working, release endorphins, and naturally center people's daily routines around being appropriately active. We do a variety of things including Tai Chi, light walking, musical based workouts, stretching, strength workouts, and more, 7 days per week.
March is Women's History Month
March is women's history month, and we have several activities focused around examining the contributions and achievements of notable figures in women's history. We have group discussions covering many areas of women's history, including art focused meetings examining the work of artists like Georgia O'Keefe, Kara Walker, Frida Kahlo, Yayoi Kusama, and Peju Alatise. It's part history lesson, part intellectual conversation, and part community bonding.
CityView
Independent Living, Assisted Living, and Memory Care in Los Angeles
The lifestyle choices you make for yourself or your loved one after retirement can feel demanding, and at CityView, we're here to help guide you toward the right decision for your family. If you are exploring assisted living, memory care, and independent living in Los Angeles, we would love to show you how our community enhances the lives of seniors through personalized care and a place to call home.
515 N. La Brea Avenue
Los Angeles, CA 90036
Phone: (323) 938-2131
Email: director@cityview.care