This has been a challenging year that has required and inspired us to guide our residents and our team through a global pandemic and economic uncertainty, all while protecting our residents and ensuring the continuation of our industry-best assisted living and memory care services. Please take a moment to catch up with our month of June at CityView.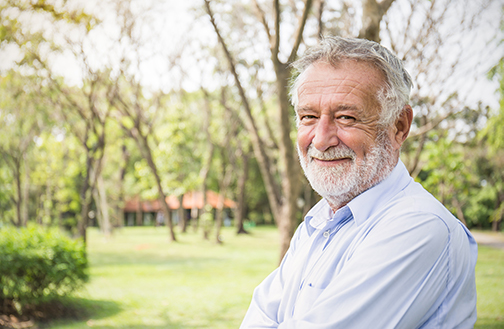 Resident of the Month - Billie A.
Billie was born in Birmingham, Alabama to parents Mary and Edmond. She was the youngest of five children, growing up with one brother and three sisters. She moved to Los Angeles and attended LACC, and then went to work for the Post Office for almost 40 years! Along the way she married three times, and had one daughter, Cari. She now has three grandchildren and one great grandchild. A fun fact about Billie is that she loves sunflowers in all their forms: from flowers, to paintings (Van Gogh's "Sunflowers"), to eating sunflowers seeds just like she did as a little girl in Alabama. Here at City View, she enjoys making beautiful bracelets in the jewelry design classes, as well as playing bingo. Her personal advice to everyone is to be the best you can be; not just average, work to be the best version of yourself!
National Nurses Week
May 6th - 12th was National Nurses Week! We are so grateful for all of the work the nurses in our community and around the world do to care for their patients! Here's a big thank you to Denise and Teresa as they go around ensuring medical safety practices and testing everyone regularly during the coronavirus pandemic
Father's Day in June
In the past, observing Father's Day usually meant throwing a backyard bbq, a surprise party with friends and family, hitting the golf course, or taking Dad to the movies. But in the midst of the COVID-19 pandemic, spending face-to-face time with our favorite people has required a little creativity, and this year's Dad's Day will be no different. Thankfully, technology allows you to show Dad just how much he is loved and valued, even from afar. Whether you're worlds apart, or just down the block, there are many options for bringing the family together to celebrate all the fathers, grandfathers, stepdads, single moms, and other father figures in your family's life.
In addition to sending a Father's Day card or a special, personalized gift, you can easily host a virtual Father's Day celebration from the comfort of your own couch. Getting the whole family together to chat over FaceTime, Zoom, Skype, or any other telecommunication app is relatively easy, so long as you have a working computer and internet access. Dad will get to see your smiling faces, which is probably the thing he wants most for Father's Day, and you can still practice social distancing to ensure Dad (and family!) stay safe. Just make sure to let us know when you plan to meet virtually so we can ensure all the father's at our community receive any needed help on the tech side!
Employee of the Month: Jessica Velasquez
Congratulations to our Employee of the Month: Jessica Velasquez! She works for CityView in two roles, as a Med Tech and a Caregiver, and is happy to go wherever she is needed. Her favorite part about her job at CityView is that she is able to help others, and her joy in helping people to feel better or put a smile on their face is one of the reasons she is our Employee of the Month! Jessica was born and raised in California with two brothers and a sister. She attended Glendale Community College, where she received her Medical Assistant Certificate. She herself has two children, a twelve year old daughter and a five year old son, that mean the world to her.
Though she doesn't have much free time due to working two jobs, she always makes time to plan special trips for her kids. Their family enjoys going on adventurous car trips, and the last place that they explored was La Jolla, down in San Diego. Before that included adventures in Santa Barbara, Las Vegas, and Mexico! She works hard to follow her own advice: Always live life to the fullest
CityView
Assisted Living and Memory Care in Los Angeles
Assisted living and memory care are specialized ways of living adapted for seniors who may need a little extra help. Naturally, if you're exploring senior living options in Los Angeles, you'll have many questions, and price is a real factor that you'll need to consider. If you have questions about pricing, costs of living, and payment options, please contact us and speak with our director.
515 N. La Brea Avenue
Los Angeles, CA 90036
Phone: (323) 938-2131
Email: director@cityview.care