Happy Thanksgiving season to all our residents and families! November is a special month where we focus on giving thanks and appreciating the goodness in our lives. We're thankful for our wonderful community, the health and happiness of our residents, friends, and families, and that we're able to continue doing the work of providing industry-best assisted living and forward-thinking memory care therapies in the beautiful city of Los Angeles.
This season our time together may be more socially distanced, but we hope that our amazing Thanksgiving Brunch will all the trimmings that Chef Arie is preparing will still evoke feelings of thankfulness and memories of family celebrations. We will be providing boxed dinners to everyone that evening.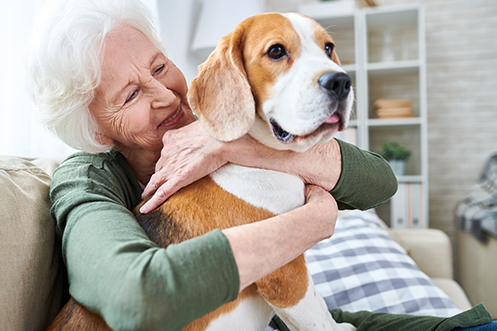 Employee of the Month - Sara Flores, Med Tech
We are happy to congratulate Sara on earning the title of City View Employee of the Month! Her cheerful attitude, great work ethic, and boundless energy always contribute to a fun working atmosphere for coworkers and residents. Sara was originally born in Jalisco, Mexico, but moved to the U.S. with her family as a young seven year old. She attended Van Nuys High School, and went on to attend ICDC College to earn a degree as a Medical Assistant. She is happily married and raising five kids.
As a result of working at her job and at home raising her children, her favorite thing to do when she has a chance is to get some sleep! However, she does appreciate that her job is all about helping others, and that she has the chance to learn new things everyday, whether about residents, coworkers, or even new medical techniques. She loves the saying "Don't judge a book by its cover", and tries to live by its message; getting to know people instead of making snap decisions based on momentary interactions. Her other favorite saying is also a book metaphor, "Books have different chapters". This reminds her to take one day at a time and enjoy it while it lasts; whether circumstances are great or difficult, it is merely one chapter in the long road of life. Thank you Sara for your positive outlook and attitude - we love having you as part of our City View family
Resident of the Month - Leon S
Leon was born over a hundred years ago (really!) in Rochester, New York. He was married to his life long love, Dolores, for most of his life. Back in the day, he had been sitting in his living room when he looked out the window and saw a commotion at the bus stop. He went to check it out and that's when he saw her. The rest was history… Together he and Dolores raised two beautiful daughters. Leon lived and worked as a car salesman in New York all his life. Not surprisingly his two favorite words are more colloquially known by the initials "F.U." - but come on, *shrug*, he was a New Yorker and a car salesman… These days we're happy to have Leon and his East Coast sense of humor here at City View
Month of November National Alzheimer's Disease Month
National Alzheimer's Disease Awareness Month is a call for Americans to pay attention to the epidemic that is raging throughout the country. Affecting nearly 15 million people, including caregivers and people living with the disease, chances are you most people have been somehow impacted by the Alzheimer's epidemic.
CityView
Assisted Living and Memory Care in Los Angeles
Assisted living and memory care are specialized ways of living adapted for seniors who may need a little extra help. Naturally, if you're exploring senior living options in Los Angeles, you'll have many questions, and price is a real factor that you'll need to consider. If you have questions about pricing, costs of living, and payment options, please contact us and speak with our director.
515 N. La Brea Avenue
Los Angeles, CA 90036
Phone: (323) 938-2131
Email: director@cityview.care