It's hard to imagine that 2020 is already entering its fall season. Our community has experienced an intense, demanding set of circumstances. From navigating world health concerns, to working through national economic challenges, and a litany of social issues, we're proud of the work our team has done to keep spirits high, to keep our community safe, and to continue pursuing the best personal outcomes for every resident.
2020 has highlighted the important work that takes place in assisted living and memory care communities across the country. We're proud of our clear, immediate, effective Covid response, as well as our continued work on memory care therapies and high level assisted living services.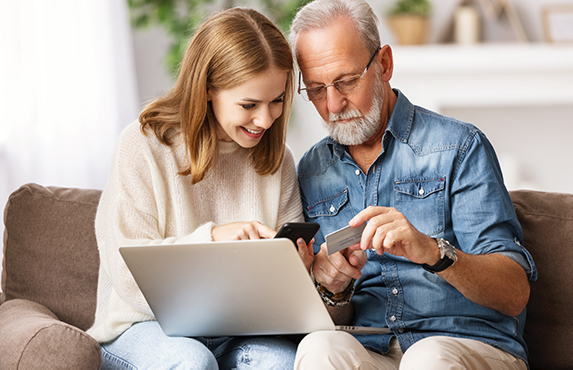 Resident of the Month - Jaqueline
Our lovely resident of the month is Jaqueline, originally from Wales. She grew up in a theatrical family, with her father, mother, and uncle making a living as traveling actors. As a result, she mostly lived with her grandparents in her youth. As she got older, she learned to love theater and acting as well. As soon as she could, she joined her parents and uncle in acting as they travelled England performing in various shows. Aside from acting, she has always enjoyed reading and dancing, and continues to pursue her hobbies to this day. We love having Jaqueline on the third floor as her good humor and dancing skills liven up the day!
Employee of the Month - Rolando Marin
Congratulations to Rolando, our City View Employee of the month for his outstanding work and character in serving as both a housekeeper and caregiver! Rolando was born and raised in Guatemala, but moved to the United States over 15 years ago. He attended a Military College, and went on to give 10 years of military service. As a result, he loves an active lifestyle, and in his off time he maintains his fitness by swimming, running, and playing soccer. He is also a dedicated father to his two children. His philosophy in life is that "Everybody is equal under God", and as a result he treats everyone as equals, no matter their differences. He loves that his job is quick to let him know when he has been of service, as residents will comment on their happiness or thankfulness, and he appreciates being able to help in various ways. He also loves his community of coworkers, as it makes the job not only enjoyable, but makes time fly by. We love his adaptability and good humor while serving in different positions, and are happy to have Rolando on the team
The Jewish holiday of Sukkot, also known as the Feast of Booths, begins on the 15th day of the seventh month in the biblical calendar—or October 2 this year.
The seven day holiday originates from the Book of Leviticus, in which God instructs Moses "You shall live in booths seven days." Today, adherents celebrate by building temporary dwellings —or sukkahs— from wood, canvas, or aluminum, and praying inside of them. The holy week also commemorates the flimsy dwellings that Israelites were forced to live in during their 40 years of wandering in the wilderness, following their exodus from Egypt
CityView
Assisted Living and Memory Care in Los Angeles
Assisted living and memory care are specialized ways of living adapted for seniors who may need a little extra help. Naturally, if you're exploring senior living options in Los Angeles, you'll have many questions, and price is a real factor that you'll need to consider. If you have questions about pricing, costs of living, and payment options, please contact us and speak with our director.
Please Contact Us
515 N. La Brea Avenue
Los Angeles, CA 90036
Phone: (323) 938-2131
Email: director@cityview.care