Does isolation harm seniors' well being?
When people are considering care for an aging parent or relative, they're often looking for a higher degree of safety and closer proximity to medical care but one of the often overlooked benefits is social interaction. Senior living could be more than just a way to ensure safer care for your family, it's actually a way to promote your loved one's happiness and vitality. Several recent studies have shown a link between earlier death for those who are lonely or socially isolated. In a study of 6,500 adults over age 50, those who were most socially isolated had a 26% higher chance of dying early, regardless of their income level, age, or educational background.
Even seniors who enjoy alone time need attention
Researchers think the results of these studies point to the fact that those with less social connections are often missing the care they need. Even seniors who are happy living alone with less personal interaction need reminders to take their medication, eat healthy meals (not just what's easy or convenient), or seek immediate help if they fall or have medical problems. At CityView Senior Living in Los Angeles, we provide both the in home care environment and the heightened access to medical care and security that truly puts your loved one in good hands. We provide activities and outings that give your loved one a variety of opportunities to meet and interact with like-minded peers. From creating a life memory journal, to engaging in magic shows, and immersive conversations in our book clubs and meeting groups, your family member will laugh and share in new memories with friends. This type of stimulating interaction is what all people need, not just seniors.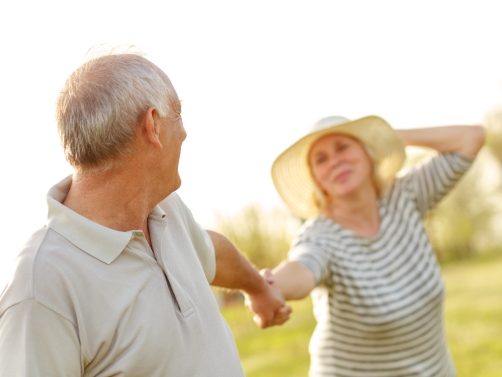 Assisted living today isn't what mom or dad thinks
Many seniors don't want to go to an assisted living center because they think it's an uncomfortable or unhappy environment that deprives them of the sense of ownership and familiarity of living at home. In previous decades, this may have been true about a lot of senior homes, but the best modern senior living communities like City View in Los Angeles don't have any of those problems. It's also common for seniors who are apprehensive about moving into senior care to be skeptical about if they'll have anything in common with the other residents. Our residents genuinely do form a social community, create friendships, discuss current events, dine together, and more. We strongly believe in the communities we build, and the continuing happiness of our residents lets us know that we're successfully creating a healthy, vibrant community for seniors.
While expert medical care and increased safety monitoring are two essential benefits of assisted living and memory care that in-home care generally lacks, the importance of your loved one's happiness shouldn't be undervalued. Seeing a facility like ours where there are other happy seniors, engaging activities, and a homelike environment can make all the difference. And it's better to tour one before a major injury like a hip accident forces the issue on someone in no condition to decide.
Enjoy visiting a loved one in good hands instead of stressing
As caretakers, we often take on too many tasks for our loved one while the strain increases for us. Studies from Rutgers University sociologist Deborah Carr showed family members over 65 with an aging parent had, "17 percent more depressive symptoms" than peers whose parents who already passed away. Often times, seniors don't realize how much help they actually need and have difficulty making hard choices because of the effects of aging. Senior living at CityView accomplishes all the goals of modern senior care by providing the comforts of home, very high quality food, a healthy social environment, personal freedom, and diligent personal care. There's still all the time you want to visit with your family, but when your loved one is in a senior living community, the time spent together is focused on quality bonding rather than the worries over providing enough hygiene, health, and medical care.
Our beautiful facilities offer the happiness of home
Because our community addresses the needs of a range of seniors, your loved one will have opportunities for joyful memories that meet their needs. From active seniors looking for engagement with other members of the Los Angeles senior community to those with memory loss that need heightened care, we've created a home-like environment that seamlessly combines with medical and safety resources. Whether you've just started researching your senior living options in Los Angeles, or you've been trying to find the right fit for a while, visiting us will offer your loved one something different from the average facility. Call CityView today at 323-938-2131 to schedule a visit and see if we are right for you.