July Events and Activities - CityView Senior Living
CityView Senior Living is designed to provide a high value, upscale senior living community in Los Angeles. A senior living community needs to provide a range of amenities and services to make daily life easy for its residents, but it also needs to establish an atmosphere and culture that creates a fun and interesting retirement experience.
Each month, we plan out events and activities that keep our residents stimulated and engaged.
One aspect of our activity planning that we focus on is making sure that these activities are genuinely enjoyable and interesting for everyone. One our most interesting activities is TED Talk Time. TED is a global community that began in 1984 as a conference where technology, entertainment, and design converged, and has since expanded to include everything including science, business, and global issues. This July, we'll be watching six short (all are 18 minutes or less) but powerful presentations including "My Stroke of Insight" by Jill Bolte Taylor, a Harvard-trained and published neuroanatomist who experienced a severe brain hemorrhage in 1996. Please join us to listen to her recounting of her experience.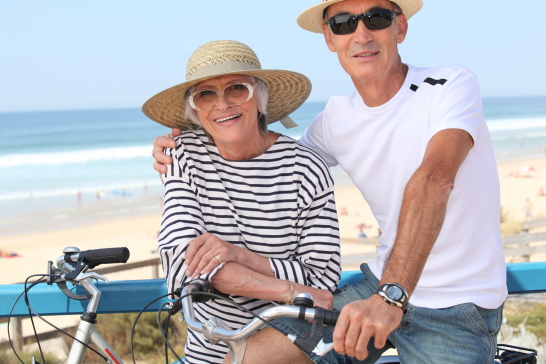 Another regular program we enjoy is our 3pm Friday Book Club. This month we'll be talking about Emma by Jane Austen. Literary experts consider this book to be a milestone as the first novel to tell a story in the third person perspective, but through the mind of the book's charming heroine.
We have a Creative Zone in which residents and visitors can work on art projects. We'll be designing greeting cards, so if you have friends or family with special events or milestones occurring in the near future, this is a fun chance to make them a special item with a personalized message.
It's important to us that the residents of our senior living community are engaged in an active atmosphere that feels like home.
By creating a comfortable, fun social atmosphere, and combining that with attractive living space, and a staff of senior care experts, we're able to provide our residents with the premier senior living community in Los Angeles. We understand that the search for high quality senior living is difficult. You want the best senior care for yourself or your family, but you also want to make sure the community is the right fit. We invite you to visit our community for a free tour, to have lunch, and to become acquainted with our staff. Please contact us, use our chat window, or call (323) 938-2131 to get in touch with us.