Help delay the effects of memory disorders by moving to City View Senior Living in Los Angelesat the earliest symptoms of memory loss.

Two of the most common neurodegenerative disorders that occur during the advanced ages are Alzheimer's disease and dementia. Currently, more than 5 million Americans are living with Alzheimer's. The number is expected to rise over to 16 million by the year 2050. In the United States 1 in 3 elderly experiences Alzheimer's or dementia during their lifetime.
Alzheimer's is classified according to the onset of symptoms into mild, moderate and severe forms.
After the initial symptoms develop the progression of the disease become more rapid and memory deteriorates at an increasing rate. Alzheimer's and dementia both affect memory, cognition and social behaviors. It is important to identify the earliest symptoms and intervene early. Numerous studies performed in many countries on a variety of local populations have shown that early interventions and initiation of therapeutics in the early stages of memory loss has delayed the onset of symptoms and delayed the progression of memory loss.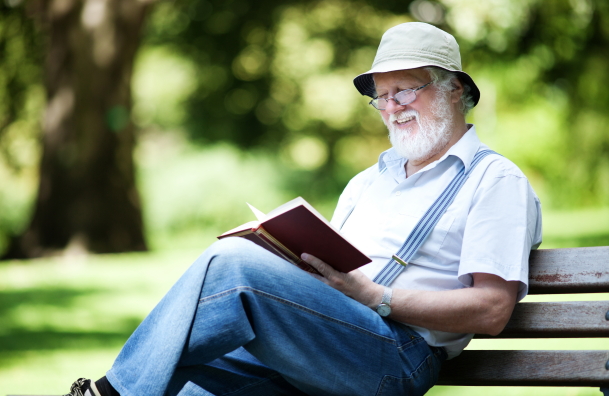 Based on this early intervention concept, memory care in conjunction with assisted living are proven senior care solutions which provide your family with compassionate care.
Studies of Alzheimer's have revealed that plaque formation occurs in the hypothalamus. Hypothalamus is the area responsible for spatial memory and recall memory. At birth, there are millions of neural connections that form in the brain and they become strengthened as we grow which help to retain memory functions. The latest research has found that memory retaining exercises and special physical activity help to improve the memory and delay the onset of Alzheimer's.
At City View Senior Living in Los Angeles, specially trained staff will be able to provide the optimal care for your loved ones.
With our special individualized memory care, special memory improving exercises, and therapeutic activities we will be able to delay the progression of the memory disorder while providing upscale amenities and activities so that your family can genuinely enjoy their retirement while receiving the memory care they need.
City View Senior Living Los Angeles is a specialized assisted living facility that offers memory care for memory disorders like Alzheimer's and Dementia. At this facility, your loved ones will receive individual attention and many therapeutic options.
Based on many studies, it is now commonly prescribed by physicians to provide adults suffering from memory disorders with memory improving exercises. At City View Senior Living Los Angeles, they will be engaged in many memory and cognitive improving exercise such as puzzles and anagrams. At home, even the most dedicated families can't provide the level of care and understanding that an individual experiencing some form of cognitive impairment requires. Many epidemiological studies performed in several countries have shown that with special memory enhancing activities the prevalence of Alzheimer's and other memory disorders has become reduced. At CityView, your family will receive this care and enjoy a happier and healthier retirement.
Because the mind and the brain is an area of science and biology that is still not fully understood in some ways, many experimental studies have been done to find the significance of identifying the symptoms of the disease early.
Dementia diagnosis and treatment studies define timely diagnosis as diagnosing the condition with the earliest elicited symptoms. Based on this study. proper medical and memory enhancing therapeutics received by early diagnosed individuals showed delayed memory deterioration. Assisted living facility care received at the early stages has showed improved coping with the disease, better adaptation and reduced agitation and anxiety that develop later in the disease. We understand that ultimately every family wants to ensure that their loved ones are happy and safe, and that everything possible is being done to care for their memory issues.
At City View Senior Living, early admission, early identification of symptoms, and optimal therapeutic care for your loved ones will help them enjoy retirement.
Please contact us for more information about our memory care program or to schedule a tour of our senior living community.
References:
Alzheimer's Disease Fact Sheet. (2017). National Institute on Aging. Retrieved from https://www.nia.nih.gov/health/alzheimers-disease-fact-sheet

For Families | Journal of Alzheimer's Disease. (2017). J-alz.com. Retrieved from http://www.j-alz.com/links-forfamilies

Residential Care | Caregiver Center | Alzheimer's Association. (2017). Alzheimer's Association. Retrieved from http://www.alz.org/care/alzheimers-dementia-residential-facilities.asp

Gatz, M. (2005). Educating the Brain to Avoid Dementia: Can Mental Exercise Prevent Alzheimer Disease?. Plos Medicine, 2(1), e7. http://dx.doi.org/10.1371/journal.pmed.0020007

Exercise study offers hope in fight against Alzheimer's: Walking intervention improved neural connectivity in older adults with MCI. (2017). ScienceDaily. Retrieved from https://www.sciencedaily.com/releases/2017/05/170503213532.htm

Robinson, L., Tang, E., & Taylor, J. (2015). Dementia: timely diagnosis and early intervention. BMJ, 350(jun15 14), h3029-h3029. http://dx.doi.org/10.1136/bmj.h3029