Assisted Living is the most popular long term senior care solution in the
United States today.
Over 1 million seniors in the United States live in purpose designed senior living communities. These senior living communities have dozens of subdivisions, specializations, and niches designed to give residents assorted options.
What Does A Senior Living Niche Contain?
A senior living niche is comprised of unique combinations of personal care services, personal residences, lifestyle activities, and other features. In the United States there can be upwards of 30 different official terms used to describe different senior live niches, mostly due to the fact that there are simply lots of possible combinations of personal care, residence formats, and lifestyles. One aspect of assisted living and senior living which creates a steep learning curve for families just beginning to explore long term care options for a family member is that some US states may use different official names to describe what are essentially the same senior living niches. The result is that there are dozens of names for various senior living niches - some of these names actually describe the same niche while many of the names actually describe distinctly unique niches. It's common for the average person to hear the names of many senior living niches in passing. But, without researching the subject in depth, all of these names tend to enter something of a general public consciousness and essentially become associated as all being the same thing. This is a common occurrence for any subject which is highly nuanced. The average adult will hear names such as assisted living, retirement community, 55+ apartments, senior living, skilled nursing, et al, and associate all of those things as being the same thing.
While it's true that each of these things are part of the greater institution of establishments designed to provide care and lifestyles specially designed for seniors, many senior living niches are significantly different in important ways. This can cause difficulty for families planning long term care solutions.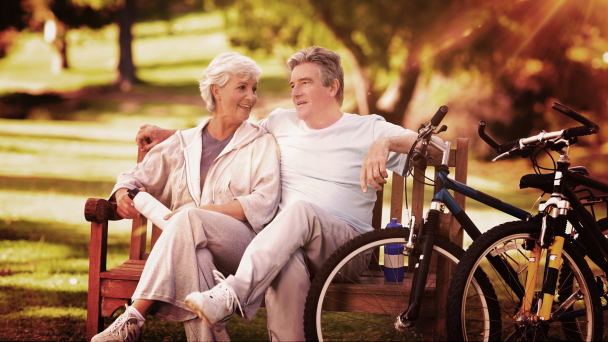 When Is Independent Living the Best Option for Your Family?
Take a situation in which an individual is at a point in their life in which they're in good health and don't exhibit signs of mild cognitive impairment or memory loss, but they live alone and have a fairly inactive or uneventful lifestyle. This individual would be a good candidate for an independent living community, retirement community, 55+ community, or other senior living niche which provides a lifestyle and activity focused community with highly private, highly comfortable residences. In essence, this person doesn't require a lot of personal care of daily management. They're independent, and they just want to live in a senior community which gives them the opportunity to attend social gatherings and generally be more active.
If this person has adult children who are considering if some form of senior living community is a good option for their parent, they may not be able to make the best decision without an accurate understanding of what options are available. Imagine if this particular family associates things like senior living or independent living with the nursing homes or skilled nursing facilities of the mid 1980s, and assumes that a modern retirement community is essentially the same thing. Naturally, the family would think that a senior living community would lack privacy, freedom, quality food, and an enjoyable lifestyle, and would be reluctant to move their parent from their home. This misconception regarding what a modern senior living community is could lead them to make the wrong decision, leave their parent at home alone, and keep them away from the social community and senior lifestyle which will ultimately be more fulfilling and healthier.
Understanding the Range of Care Options
Understanding the comprehensive range of options and acquiring the information needed to make long term care decisions which are in their loved ones best interest is one of the most common issues which families encounter. CityView Senior Living in Los Angeles is an upscale senior living community which provides several lifestyle and care choices including independent living, assisted living, and memory care, so that we're able to accommodate the unique needs of a range of residents. Our ability to accommodate a variety of personal care needs and lifestyle preferences also means that we're able to adapt to the evolving needs of our residents, all in a hospitality inspired environment. We encourage you to visit our community or contact us for more information to see if we're the best choice for your family.