Senior living in an urban environment
Senior living communities exist in all 50 states in the United States. Because the United States is such a large area with many regions and with differing levels of population density, senior living communities exist in rural areas, suburban centers, and urban environments. Each type of residential area offers a unique senior living experience which may appeal to the personal preferences of certain older adults.
The reasons why an older adult seeking a senior living community chooses a particular residential environment often have to do with what kind of residential area they're accustomed to. Naturally, older adults who have lived most of their life in a suburban area will often feel most comfortable in a suburban area and will seek a suburban senior living community. Suburban areas provide a moderate degree of the culture and commerce featured in urban areas, and a sample of the charm, natural beauty, and privacy of rural areas.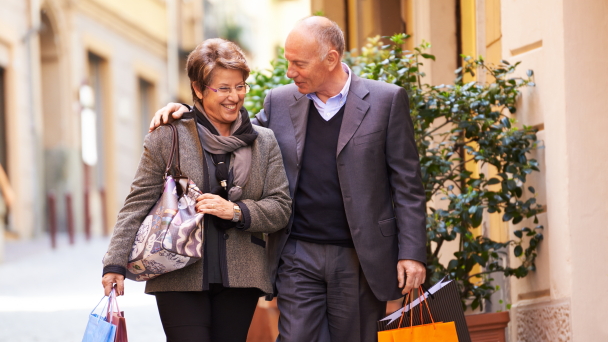 Urban senior living is a fast growing trend
There is certainly a significant amount of seniors residing in senior living communities in rural and suburban areas, but a fast growing trend is for senior living in urban environments like Los Angeles. There's several reasons why a senior living community located in an urban environment is a natural fit for some older adults.
Easy access to culture, commerce, and services
Part of the charm of urban areas is the collection of culture, activities, and commerce in a physically small area. When a city can provide access to theatres, modern shopping, a large and diverse range of dining options, specialty shops with hard to find items, and other unique activities, all in close vicinity to each other, then that city can be a very attractive retirement destination for older adults seeking an active senior living environment. Of course, rural and suburban areas have their unique features and charm, but they may not necessarily be the most important features for older adults. Rural areas provide access to fantastic natural features and outdoor areas, but they generally require quite a bit of driving and traveling to access. Rural areas may also require significant travel to access shopping, culture, and entertainment, and in many cases older adults may be required to travel to urban or suburban areas anyway to access these features. That requires significant amounts of time, energy, and money just to run errands. One of the foundational concepts of senior living is to make life easier for older adults, and the close proximity of everything you might need is a natural fit for a senior living community.
Urban areas like San Francisco make sense as senior living destinations in part because of the quick access to everything you may need, and also because it's quick and easy to take public transportation or even walk to run errands. But urban senior living doesn't necessarily refer to senior living communities nestled in huge urban spreads, although there are many high quality and well designed senior living homes in areas like that. In some cases, senior living communities may be established in a more urban neighborhood within either a suburban environment, city, or large city.
Hamlet senior communities outset from urban surroundings
In an urban setting, a senior living community acts as a hamlet within a larger urban area, so that older adults can enjoy the comfort, privacy, and charm of a small community while also benefiting from quick and convenient access to the things they enjoy like culture, shopping, and dining. CityView Senior Living accomplishes this model by providing an upscale senior living community in the Los Angeles urban area with luxury features like high quality dining while also providing assisted living services. If you're seeking the convenience and access of an urban environment when you're out, and the comfort, privacy, and charm of a small hamlet when you're at home, please visit CityView Senior Living for a tour, or Contact Us for more information.