Seeking care in the early stages of memory loss has long term benefits.
Alzheimer's and dementia are two common neurodegenerative memory disorders. They both share a wide array of common symptoms. Apart from the progressive memory loss, confusion, disorientation, difficulty in navigation and the inability to recognize familiar people are important symptoms to consider during your search for an assisted living facility with a memory care program.
Transitioning to assisted living in the early stages of memory loss ensures an easier transition and can help slow the effects of memory loss.
Based on many studies performed on Alzheimer's and dementia patients it was found that elderly individuals who have been admitted to assisted living and memory care facilities in the early stages of their disease adapt more efficiently and effectively to the facility and have a more enjoyable retirement compared to people who are admitted in the later stages of the disease. In the later stages of Alzheimer's as the disease progress, the person enters the moderate and severe forms of the condition. They become confused more easily and lose the ability to navigate, recognize family, and recall recent and far off events and memories. There is a similar effect with Dementia—as the disease progress their memory and cognitive functions degrade. Therefore, people who are taken to assisted living and memory care facilities later stages of their memory loss find it more difficult to adapt to the new environment.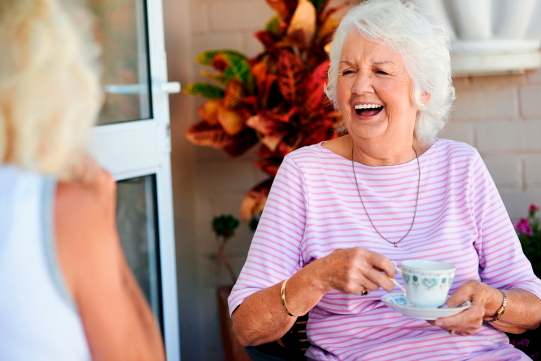 Even though many memory care facilities provide specially created wards and special areas to help residents feel more familiar, the elderly who arrive in the early stages of the disease become more well accustomed to their retirement community than those who arrive at the later stage of their disease.
Another important finding is that the development of certain symptoms like aggression, anxiety, agitation, and frustration may be the early signs that older adults will benefit mentally and physically from being taken to an assisted living community with a dedicated memory care program.
Aggression and frustration are natural human reactions to declining memory, and these feelings surface towards the moderate stages of Alzheimer's and can cause many problems at home. Studies have shown that although family members and caregivers try their best to handle these situations, they are not trained or equipped to handle these scenarios in the way that staff in assisted living or memory care communities can. Another study has shown that some elderly have reduced their agitated behavior and mood changes in their new environments as they are transferred to assisted living facilities. A new environment, specialized activities to relieve anxiety and stress, and specialized wards and areas have reduced the mood changes in memory care residents.
In most community answered questionnaires, the families of current memory care residents have responded that the best time they knew it was time time to seek professional memory care when their parents or loved ones became violent at home. The findings of these senior living community surveys have provided real world validations of the clinical studies that have suggested that agitation and mood changes are early indicators of the need for long-term care in an assisted living and memory care community.
If you're seeking a memory care community in Los Angeles for a family member, please contact us to discuss your family's needs or to arrange a tour of our community. Our memory care program at The Court will provide residents with the personal care and psychological support they need.
Reference:
Cadigan, R., Grabowski, D., Givens, J., & Mitchell, S. (2012). The Quality of Advanced Dementia Care in the Nursing Home. Medical Care, 50(10), 856-862. http://dx.doi.org/10.1097/mlr.0b013e31825dd713

Mitchell, J., & Kemp, B. (2000). Quality of Life in Assisted Living Homes: A Multidimensional Analysis. The Journals Of Gerontology Series B: Psychological Sciences And Social Sciences, 55(2), P117-P127. http://dx.doi.org/10.1093/geronb/55.2.p117