One of the best cities to retire to for Assisted Living: Los Angeles
The brain does not change its structure macroscopically with aging. But the connections between neurons progressively weaken with age. This is largely due to the lack of activation of neural pathways responsible for a particular memory. That means upon activating these pathways frequently the rate at which the connections are weakened can be reduced, although it cannot be restored completely. A Certain degree of age associated memory impairment is natural and it shows episodic memory loss. Yet, memory disorders have critical disease courses where memory loss is progressive. Most of the time memory disorders are associated with some degree of cognitive impairment as observed in Alzheimer's, for example.
Assisted living facilities are specially designed to provide various level of personal and medical care for those who need assistance.
They have a home like setting and also provide residents with a free and independent lifestyle, providing personal care as needed. The well-trained staff in these facilities provide help with cleaning, help keep residents on schedule with things like taking their medications, and at CityView Senior Living in Los Angeles, we provide a catered dining experience as well. Assisted living personnel also help with personal care including dressing, bathing, housekeeping and laundry functions. Patients with memory disorders may need additional care as they find it difficult to cope with some daily tasks due to their lack of memory.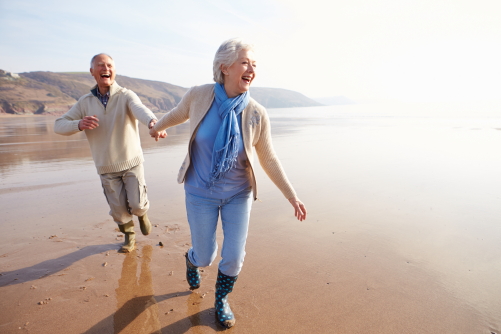 With the elderly population in Los Angeles and California growing at twice the rate of younger age groups, the number of families exploring senior living and assisted living solutions for elderly family members is rapidly growing.
This leads to natural questions which examine the best locations for retirement. Many different cities have been rated as the best cities to retire to by different studies. This has been based on different scores that determined the living standards and satisfaction of the elderly living in those cities. The walk score measures how well someone can get around the city without a car. This measures the pedestrian crossings, disable access, public transport facilities and their facilities to accommodate the elderly.
The cultural score of Los Angeles.
This rates the cultural activities in the city that accommodate people of various cultures. Particularly in an area as culturally diverse as Los Angeles, the ability of the city to accommodate various food stalls, restaurants that belong to many cultures and the presence of many different cultural activities and festivals increases a city's cultural score.
Based on these scores, one of the best cities to retire in is the greater Los Angeles metropolitan area.
Los Angeles received one of the highest combined scores of any city in the United States. Depending on the individual, different sub areas of Los Angeles could have special appeal. In general, special emphasis was noted for several subregions including Culver City, the city famous for being the home of MGM studios, Sony pictures and NFL network headquarters. With the median independent living rent $3,024 per month the city has a culture score of 93%.
Reference:
Age Associated Memory Impairment - Memory Disorders - The Human Memory. (2017). Human-memory.net. Retrieved 14 September 2017, from http://www.human-memory.net/disorders_age.html
Assisted Living: MedlinePlus. (2017). Medlineplus.gov. Retrieved 14 September 2017, from https://medlineplus.gov/assistedliving.html

Culver City, CA Senior Guide. (2017). SeniorCare.com. Retrieved 24 September 2017, from https://www.seniorcare.com/directory/ca/culver-city/