Assisted Living: The dangers of dementia patients living alone
A dedicated memory care program is part of our assisted living community in Los Angeles. In certain parts of the country memory care communities have been a natural solution for older adults experiencing forms of memory loss. Because various forms of memory loss in seniors are so prevalent, it's common for memory care programs to be provided within assisted living communities so retired older adults can have access to special memory focused care while enjoying assisted living retirement which recreates the comforts of home. A family's decision to place a loved one in assisted living is often motivated in part by advancing memory loss.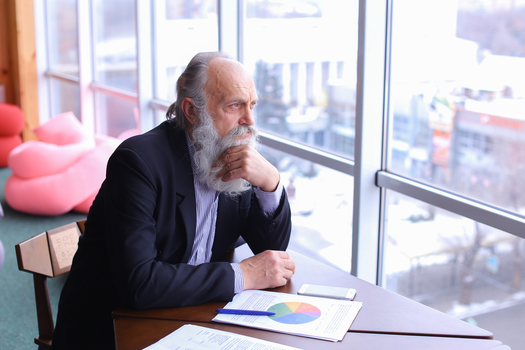 As the population of older adults increases, memory loss becomes increasingly common, affecting their ability to carry out daily tasks.
This not only affects the individual alone, but can have a significant impact on their families as well as the healthcare system. According to the Diagnostic and Statistical Manual of Mental Disorders, dementia is defined as dementia as a progressive disorder with a deterioration in memory with the impairment of one or more cognitive functions. The cognitive functions that maybe impaired are language, skilled movement and factors such as planning and reasoning. As a result of these conditions, people diagnosed with dementia show changes in behavior and their social and occupational functioning are greatly affected.
Dementia is an age related condition and exists in various forms such as Alzheimer's and vascular subtypes.
These two forms are the most common types of dementia. An estimated 20% of adults over the age of 85 years suffer from this condition. There are cases of dementia that are reversible but only counts to about 11%. Even if they are reversible, the conditions can worsen with time if not diagnosed and treated properly in due time. The reversible forms of dementia can be seen more among younger patients who are less than 65 years of age. There is a high likelihood that the cognitive functions may stabilize and quality of life can be improved if dementia is identified at an early stage.
Adults with dementia live alone are at increased risk.
The key problem here is that memory is a vital part that humans require that provides them with an understanding of their surroundings and what has occurred, and dementia patients will lack this function. It is quite easy to imagine what can go wrong during simple situations such as leaving the stove on when a patient is alone and has decreased cognitive functionality. New studies that are being conducted on the subjection of elders with dementia to dangers and safety issues suggest that living alone can increase the chances of danger substantially. One such study, conducted on more than two hundred and fifty randomly selected dementia patients in Baltimore who were by themselves and without a caregiver, found that 90% of the elders were identified to be at high risks of wandering, falling or injury from household items.
Due to the fact that these dangers are present when these individuals are alone, it is highly recommended that continuous care must be given to mitigate the risks.
It is advised by experts to consider senior living options that can offer the constant care that these seniors need which can significantly improve the quality of life as well as mitigate many of the risks that these seniors face when they have to live alone. Senior living options can provide the special care required by dementia patients and help them spend their day with security and reduced risk.
CityView Provides A Long Term Care Option in Los Angeles for Dementia Care
If you have a family member who appears to be experiencing advanced memory loss such as Alzheimer's or the initial signs of dementia, please contact us to discuss their current care arrangements, or consider touring our assisted living and memory care community in Los Angeles to see if CityView could be an option for your family's long term personal care.
References
Clinical diagnosis of Alzheimer's disease: report of the NINCDS-ADRDA Work Group under the auspices of Department of Health and Human Services Task Force on Alzheimer's Disease.

McKhann G, Drachman D, Folstein M, Katzman R, Price D, Stadlan EM Neurology. 1984 Jul; 34(7):939-44.

Alzheimer disease in the US population: prevalence estimates using the 2000 census.

Hebert LE, Scherr PA, Bienias JL, Bennett DA, Evans DA

Arch Neurol. 2003 Aug; 60(8):1119-22.

Biller J. Practical Neurology. 2. Lippincott Williams & Wilkins; PA, USA: 2002.

American Psychiatric Association. Diagnostic and Statistical Manual of Mental Disorders. 4. American Psychiatric Association; Washington DC, USA: 1994. Dementia of the Alzheimer's type.