Retirement can be one of the most adventurous periods of your life. Without being tied to children's schedules or work requirements, you have the freedom to go anywhere and fill your time in whatever way you desire. here are some best places to go for a senior trip.
Modern, active senior living is now defined by travelling, activity, and adventure - a chance to explore long time interests and new destinations. Today's seniors are more active than ever.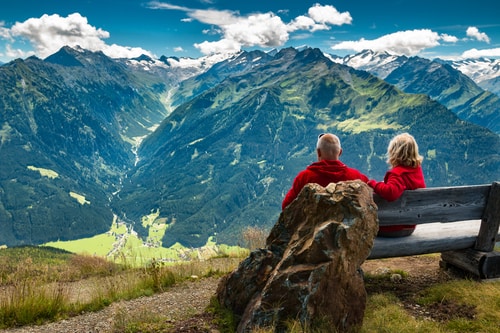 Ways We Travel Now
Cruises
Cruises remain a popular vacation for older adults. On a cruise, your every need is cared for, so you can focus on enjoyment. You can try new foods, dance and listen to music, and lay out in the sun. Seniors looking to meet new people will enjoy chatting with the other vacationers on their cruises - or maybe even booking a singles cruise!
The travel experts at Tugo note that there are specific cruises, like those offered by Holland America, that cater specifically toward seniors. Companies offer cruises that reach every continent, and there are even cruises for cold-lovers. Whether you're looking for whales in the Caribbean or whales in Alaska, there is a cruise you will enjoy.
Wilderness Tours
Visiting the great outdoors is another popular spot for retired seniors. The National Park Service's discount for seniors makes camping an especially popular choice. Whether you prefer driving an RV to a secluded spot or backpacking on a more rigorous trail, there are parks across every state for you. Some even offer lodges or cabins for a more luxurious stay.
National parks tours also offer wilderness-viewing and educational classes. Many seniors enjoy taking a camera to the park to try to capture shots of mountains and wildlife in the parks they visit. For people who really want to get in touch with the wildlife, some parks offer mule tours to secluded spots, and river guides lead rafting and kayaking tours.
If the American wilderness is too close to home, there are plenty of campsites and walking tours available for booking across Caribbean Islands and Europe as well. Some of these wilderness tours even involve stopping in local villages for a taste of culture!
International Tours
The experts as Travel + Leisure magazine curate international trips by time of year. When your time is no longer tied to spring breaks or winter vacations, you have the ability to find international destinations perfect for any time of year.
According to Travel + Leisure, in the spring, Portugal is a popular place for spas and wine tastings. And in the summer, the French Alps can be a cooler destination both for adventurers and luxury-lovers. In the winter, when you may most want to leave chillier temperatures for somewhere new, the warm-weather and relaxation of Nicaragua and the Dominican Republic are just a plane ticket away.
Planning Your Next Vacation
Whether you're looking to vacation on a cruise, book a plane ticket to another country, or wander about in the American wilderness, there are plenty of ways to research your next trip.
Works Cited:
Fritscher, Lisa. "National Park Vacations for Seniors." USA Today, traveltips.usatoday.com/national-park-vacations-seniors-15361.html.
"Senior Singles Travel: 3 Vacation Ideas for Singles Over 60." TuGo Travel Blog, 6 Feb. 2018, blog.tugo.com/en/blog/solo-senior-travel-vacation-ideas-older-singles/.
"The Best Places To Travel in March." Travel + Leisure, www.travelandleisure.com/slideshows/best-places-travel-march#3.