Senior Living: Providing Personal Luxuries in an Upscale Senior Living Community
Moving into a senior living community, much like relocating to a new neighborhood, involves reflecting on your lifestyle and ideal living environment. After all, you don't want to settle; retirement is the time to enjoy all the luxuries you've worked so hard for.
Fortunately, upscale experiences don't need to be isolated to tropical vacations at high-end resorts or all-inclusive luxury cruises. Opting to live in an upscale senior living community, such as CityView, allows you to enjoy many of those wonderful experiences as part of your everyday life.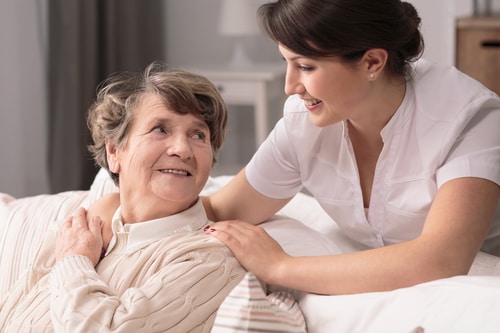 Why Choose Upscale Senior Living?
One of the first things that comes to mind when one thinks of luxury is likely a high quality of service. Any visitor to an upscale shop or resort has high expectations regarding the treatment they'll receive. Compassion, attentiveness, and efficiency are all part of excellent service in any industry, and senior living communities are no exception. And while luxuries are typically considered nonessential, quality of service is an important consideration for a senior living community, since personalized care may be required on a regular basis.
A luxury senior living community also pays attention to the small details that often go unnoticed.
For example, they ensure facilities are kept spotless using high-quality and environmentally friendly cleaners. Creating the right atmosphere requires more than high thread count bedding and fluffy towels; special attention is also paid to décor, lighting, and building materials. It's these sort of details that create an upscale experience.
Everyone seeks comfort and enjoyment in their lives, and sometimes that includes indulgence and entertainment. At an upscale senior living community, you'll find a variety of amenities, such as roomy suites with beautiful views, transportation services, and regular outings. At CityView, you'll also find a salon, wellness center, gourmet meals, a large library, and more.
Closing Thoughts
A luxury senior living community goes above and beyond when it comes to service, atmosphere, and amenities. Engaging activities, nutritious food, and the use of high-quality materials ensure residents are not only comfortable, but well cared for. By considering every aspect of the senior living experience down to the smallest details, they help residents maintain good health and wellbeing.
CityView understands the nuances in creating a luxury senior living experience. In fact, we were voted the best value for an upscale senior living community in Los Angeles. For more information about CityView, or to schedule a tour, contact us today.