Senior Living: How Shy Seniors Adjust to Life in a Senior Living Community
One of the major benefits of moving to a senior living community is the social aspect. With an emphasis placed on building community, social opportunities are plentiful, from on-site activities to group outings into the city.
Most senior living communities provide many different amenities meant to encourage participation outside of your living space, which helps combat isolation and loneliness. But what about shy seniors; where do they fit in?
As a senior living community in Los Angeles, CityView strives to provide a comfortable environment for all types of seniors. Here are some of our tips for how shy seniors can adjust to life in a senior living community.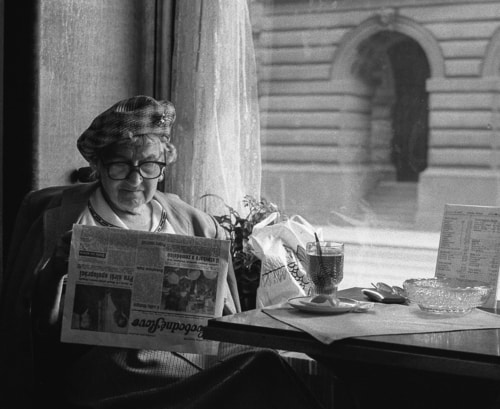 Spend time in common areas
To help you settle into your new home, it's a good idea to spend time around others even if you aren't socializing. For example, solo activities such as outdoor walks, listening to music, reading books, and watching TV can all be enjoyed in common areas rather than in complete solitude. This will help increase your comfort level, and as you get to know your neighbors, you'll have an easier time branching out and participating in more social activities.
Try one-on-one activities
Shy people are often more comfortable in one-on-one activities such as card games and puzzles, which provide a less intimidating way to get to know members of the community. Spending time with one other person, instead of a group, can make it easier for shy seniors to socialize.
Befriend outgoing people
It's normal to associate with people who are similar to us, but sometimes this can make things more difficult. Some shy people prefer to befriend talkative and extroverted types, since they tend to keep conversations going. You may find that you have more in common than you think! Friendly and outgoing people will often reach out to newcomers first, especially if they are shy or quiet.
Closing Thoughts
When you're shy, it can be tempting to keep to yourself as much as possible, but there are ways to get out and spend time with others without straying too far from your comfort zone. The variety of activities offered in senior living communities means that even if you're shy or introverted, you're likely to find something you'll enjoy.
At CityView, we pride ourselves on creating a warm and welcoming environment for all seniors. We offer a diverse assortment of activities for our residents, including book club, drama club, flower arranging, crafts, live music, museum trips, and nightly movies. If you'd like to learn more about CityView for yourself or a loved one, click here to contact us.