Senior Living: Make Daily Casual Walks or Short Hikes Part of Your Retirement Routine
Walking is one of the easiest ways to stay active. It doesn't require any special equipment, unless you prefer using a treadmill; no matter where you live, you can likely head outside for a quick walk as long as the weather is decent. On a short walk, you can let yourself get lost in thought, listen to an audiobook, enjoy the ambient noise of your surroundings, or chat with a friend.
As a senior living community dedicated to active aging, CityView encourages various forms of exercise, including walking. In this article we'll explore several reasons to make casual walks or short hikes a part of your daily retirement routine.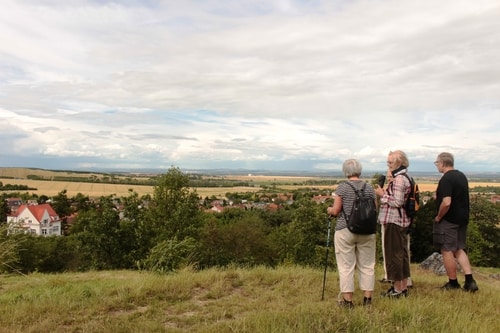 The Benefits of Walking
Although walking isn't as demanding as some other forms of exercise, like running, it's a surprisingly effective and underrated workout. And while the daily recommended amount of exercise is 30 minutes, even 12 minutes spent walking can make a difference.
Walking improves your heart health, posture, and circulation, and it reduces the risk of cancer, stroke, and heart disease. It also has proven benefits for cholesterol, blood pressure, and diabetes. The benefits of walking are in fact comparable to running – but without the strain on your joints and back. Its low impact nature is ideal for anyone who has arthritis or is overweight.
The best place to walk is in a natural outdoor environment, like a hiking trail. Walking in nature is associated with mental health benefits; it inspires creativity, reduces anxiety, and boosts overall mood. Exercising in nature can even strengthen memory and concentration.
Don't be intimidated by the word "hike" – it doesn't have to be a strenuous and lengthy activity. Trails come in a wide variety of difficulties, and resources like AllTrails ( https://www.alltrails.com/us/california ) make it simple to find a trail that's appropriate for your level of fitness.
Closing Thoughts
Although retirement shakes up your routine, it doesn't have to be difficult to adjust to. Walking offers a different perspective of your neighborhood than you might be used to, and it's an easy way to adopt regular exercise as a daily habit. Short hiking trails provide the perfect setting; being surrounded by the natural world only adds to the many benefits of regular walking.
CityView is an upscale senior living community located in the heart of Los Angeles, and we recognize the value that short hikes and walks can add to an active and healthy senior living experience. To learn more about CityView or to schedule a tour, click here.
References
https://www.health.harvard.edu/newsletter_article/walking-your-steps-to-health
https://greatergood.berkeley.edu/article/item/how_nature_makes_you_kinder_happier_more_creative
http://www.businessinsider.com/11-reasons-you-should-go-outside-2014-4