Voted "Best Value, Upscale Independent and Assisted Living in Los Angeles," CityView provides a luxury assisted living lifestyle without the high price tag. Our senior living community is the ideal retirement destination for active seniors who are seeking an upscale environment with personalized and comprehensive support services. By combining gourmet meals, spacious suites, and a range of amenities and services, we've created a high-end experience at affordable prices.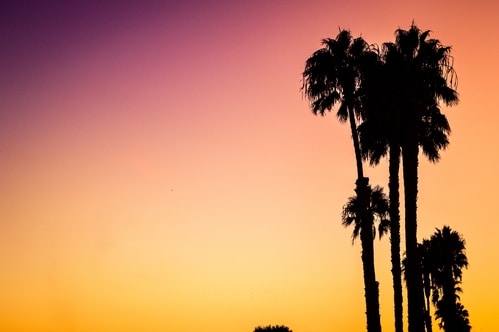 Multiple Levels of Care
At CityView, we offer several different living options, including independent living, assisted living, and a secured memory care wing. This range of lifestyle choices lets us create personalized care plans for each resident, allowing for the most freedom and flexibility possible while still providing the necessary support.
Premier Location
Located in the heart of Los Angeles, CityView is surrounded by endless entertainment options, shopping, historical landmarks, and cultural diversity. Our residents enjoy regular trips to various museums, restaurants, parks, beaches, events, and other attractions in the area. No matter where your interests lie, you're bound to find something that catches your eye in one of the most desirable areas in Southern California. Whether it's admiring the local architecture, shopping at the Farmer's Market, or relaxing on the beach, there are activities to suit all tastes.
Luxury Suites
Our elegant suites are available in a variety of sizes, layouts, and prices, starting from only $3795. Our premier option takes things a step further with a spacious walk-in closet and outdoor patio, while our grand layout offers 2 full bathrooms and a separate living room. Each suite is tastefully decorated with sophisticated décor, contemporary furnishings, and beautiful views, resulting in a comfortable and luxurious atmosphere.
Upscale Services
Residents in our assisted living program are offered a variety of services including medication management, housekeeping, personal hygiene, and grooming assistance. Transportation and companion services are available, as well as licensed on-site nurses, visiting doctors, and wellness services. Our compassionate staff provides the highest-quality care that is personalized to match each resident's needs.
Gourmet Meals
At CityView, the luxury experience extends to every detail, including our dining services. We offer a full range of breakfast options each day, including a rotation of specialty foods like lox and bagels or apple cinnamon French toast. Our meals are all made from scratch, including breads and pastries. On our menu, you'll find a wide range of nutritious and delicious options including steak salad, shrimp scampi, grilled salmon, French onion soup, and gourmet burgers, with selections like cheesecake parfaits, crème brulée, and even the occasional birthday cake for dessert. Most of our meals are low in sodium, and our chef can accommodate all dietary needs.
High-end Amenities
Stop by our full-service beauty salon for a manicure – or perhaps a game of poker in our card room is more your style. Our senior-friendly fitness center provides a safe and suitable environment to exercise, while our well-stocked library offers intellectual stimulation. We also have a wellness center which includes a nutritionist, massage therapist, occupational therapist, speech therapist, and more.
For entertainment, we schedule regular trips to nearby theaters, museums, and shopping centers, while musicians and singers stop by our community each week for live performances. Other popular activities at CityView include movie nights, drama club, flower arranging, and a wide variety of creative pursuits for all skill levels.
CityView Senior Living
Luxury Assisted Living in Los Angeles
At CityView, we're proud to offer a high level of service and hospitality, and we'd love to give you a personalized tour of our beautiful upscale facility. If you're looking for an affordable luxury assisted living experience for yourself or a loved one, please