Technology has changed our lives in countless ways, and its influence can be seen in just about every realm of life, whether it's at home, at work, or in the doctor's office. With each passing year, the latest innovations continue to shape our daily lives. And while many of these technologies add to convenience or fun, others have more serious benefits to offer – such as in the field of memory care.
As a senior living community in Los Angeles providing memory care services, CityView keeps up with the latest developments in dementia research and technology. In this article, we explore several ways that technology is improving treatment, safety, and quality of life for seniors living with memory loss.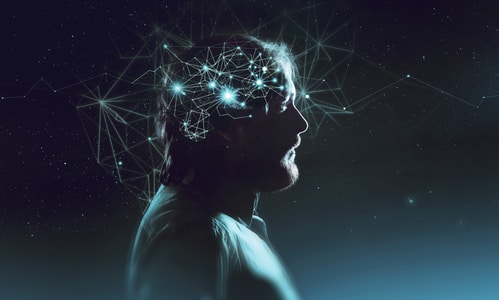 Technology improvements at home
Loss of independence is a common concern for seniors with memory loss. Some may even hide their struggles from their loved ones to avoid being removed from their homes. Advances in smart home technology have created huge opportunities for this population. With certain additions to the home, people with dementia can now live independently for longer without compromising their safety.
For example, recorded prompts can be placed anywhere in the home and set on timers or motion detectors. These can serve as reminders to take medication, turn off the oven, or lock the door. Remote access allows family members to assist with these prompts without needing to be physically present. Electronic sensors can keep water temperature safe in the bath, monitor for falls, and provide automatic shut-off for lights and stove ranges. Sensors can even allow family members to remotely monitor their loved one's vital signs. Additionally, communication technology makes it easy to keep in touch through chat programs like Skype and FaceTime.
Improvements in memory care facilities
The transition into an assisted living or memory care facility can be challenging, especially for a person with dementia. However, technology can create a more familiar and comfortable environment. For example, digital photo frames that rotate through photos connect seniors with memories and life events. Residents can even continue enjoying their hobbies through virtual reality and games that simulate activities like golfing and fishing.
Like at home, technology improves communication for residents in memory care facilities. Internet and WiFi are common in senior living communities and allow residents to reach out to family and friends. Accessibility tools are more widespread as well, like talking mats for patients who need to communicate through images, and headphones that enhance hearing for those with hearing loss. Puzzles, games, brain training apps, and various therapies are becoming increasingly accessible through smartphones and tablets. These devices are also becoming more senior-friendly, with options to change font size or adapt for a person with hand tremors.
Lastly, one of technology's most significant contributions to memory care is safety improvements. With the latest developments in video monitoring, senior living communities are able to keep track of residents while still respecting their privacy and dignity. Facial recognition technology, line crossing detection, and unobtrusive transmitters are becoming more commonplace in many facilities. These tools allow for better and safer care and prevent residents from wandering off or becoming lost, even in outdoor spaces.
Closing Thoughts
Although technology doesn't replace caregiving, it can certainly make it easier. Technological advancements continue to improve quality of life and security for those with memory loss, both at home and in assisted living communities. Thanks to technology, seniors with memory loss can live independently for longer periods of time. Technology is also easing the transition into assisted living when the need arises. And with recent innovations such as electronic clothing, tabletop computing, and robotics, it's exciting to consider what the future holds for memory care.
CityView is a senior living community in Los Angeles offering independent living, assisted living, and specialized memory care services. To learn more about CityView, click here to contact us.