With such a rapid increase in demand for modern dementia care, specialized memory care programs are becoming more and more common in senior living communities. Developed as a type of assisted living, memory care programs are designed specifically for seniors living with dementia, ranging from early memory loss to the late stages of Alzheimer's. Memory care as a separate form of senior care is relatively new, and as such, it's constantly evolving to best support the needs of this growing population.
As an upscale senior living community in Los Angeles, CityView strives to stay ahead of the curve, and we take pride in our forward-thinking memory care program. In this article, we'll explore what modern memory care looks like.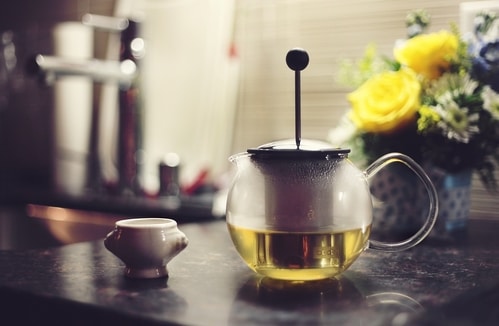 Individualized treatment
Every resident in a high-quality memory care program has their own personalized treatment plan, created after consulting with the resident and their family members. Individualized care is an essential part of any high-quality memory care program. Tailoring treatment to meet the patient's unique needs can help slow further memory loss and support good health in one's later years. It's also an efficient use of resources, which brings down the cost of care.
Seniors with memory loss sometimes experience anxiety, anger, depression, and other mood problems. To manage these personality changes, memory care staff familiarize themselves with each resident's interests and coping mechanisms. This helps them learn how to effectively comfort, calm, and soothe upset patients who need help coping with their emotions and diagnosis.
Holistic design
As part of a larger trend in all levels of elder care, a treatment approach which focuses on the "whole person" is a major aspect of what sets high-quality senior living communities apart. This style of senior care recognizes the necessity of nurturing every resident's physical, mental, emotional, spiritual, and social needs, and it's especially crucial as a part of memory care.
The popularity of the Montessori philosophy is an excellent example of how senior living communities are adopting a more person-centered approach. Originating as a philosophy of education, the Montessori method is a hands-on and dynamic form of senior care that emphasizes teamwork and independence while offering a variety of meaningful activities. It aims to keep residents active, engaged, and empowered, making it a particularly revolutionary foundation for memory care.
Adding technology
Technology is making major contributions to memory care and senior care as a whole. For example, tablets can adapt to an individual's hand tremors, while virtual reality can enable residents to connect with hobbies they otherwise wouldn't be able to do. Meanwhile, lightweight wearable devices can track activity levels, sleep patterns, and vital signs, and this kind of data can help memory care programs become more personalized and effective. Perhaps the most obvious contribution from technology is advances in safety technology. Tools such as facial recognition, electronic sensors, and line crossing detection help keep residents safe and secure.
Putting it all together
The shift to a more holistic and personalized approach results in senior communities that pay attention to every detail in memory care. For example, fully secured outdoor spaces are becoming much more commonplace. Fresh air and exposure to nature are essential for good health, yet this aspect of senior care has often been overlooked. Stimulation of the senses through activities like aromatherapy, journaling, and art therapy are being included more often as well, indicating that modern memory care is moving toward a more well-rounded treatment philosophy.
CityView
Senior Living and Memory Care in Los Angeles
CityView is an affordably-priced upscale senior living community located in the heart of Los Angeles. If you're looking for memory care services for a loved one, please contact us to learn more about our beautiful facility and high-quality care.