"Variety is the spice of life". It's a popular phrase that can be traced back to a poem titled "The Task" written in 1785 by William Cowper, an English poet popular in Europe in the eighteenth century. The phrase is generally taken to mean that the most charming and fulfilling way to live is by sampling many things: experiences, cultures, foods, activities, and places. We love this phrase because we have the same guiding mission for our senior living community - to continually plan new activities, introduce new experiences, and make life fun and unpredictable around our community.
As a senior living community in Los Angeles, it is our mission to build the best possible experiences for our residents. We want to share some of the most fun things we made happen for our residents in July 2019.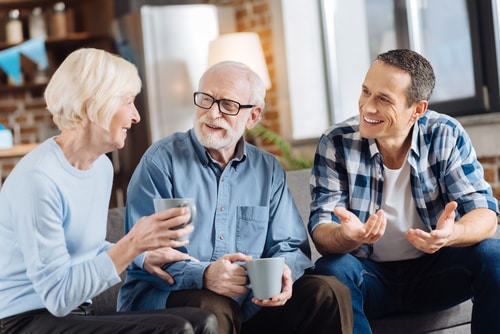 Italian themed night
This was great. We setup our space like a classic Italian Trattoria. We made an amazing Italian dinner with pasta, wine, and dancing. We served our residents and gave them the full experience of a beautiful Italian restaurant - the food was amazing. We love doing things like this and we want to make it a regular event as much as we can.
We went to the Ronald Reagan Presidential Library
This was a fantastic outing. A major perk of being in Los Angeles, and an important reason why we're such big advocates for Los Angeles as one of the premier retirement destinations in the United States, is the large amount of local attractions and cultural monuments like the Reagan Presidential Library. We took a trip up to Simi Valley, and most of our residents had never been before. For those that had been some years ago, they were interested to see some of updates to that have been made to the library.
A jazz vocal group from UCLA performed at CityView
We have performers visit us every week for live shows. We've had everything from Broadway showtunes to jazz music, but this group was a special standout - they sounded amazing and we would love to have them back sometime.
CityView
Luxury Senior Living in Los Angeles, CA
We consider our entire community - our residents, staff, and ownership, a close family. Our mission is to provide the absolute best senior living services in Los Angeles, and to provide a healthy, thriving community for all of us to experience daily. We spend a lot of time and energy planning out activities each and finding ways to do things that our residents really want to do. If we receive requests to have a certain kind of food, or go to a certain place, we will try hard to make it happen. Fulfilling special requests for our residents is one of the most rewarding parts of doing what we do.
If you're exploring senior living options in the greater Los Angeles area or Southern California for a family member, you will be impressed with life at CityView. Please get in touch with us for more information about our programs or to tour our community.