Everything that makes us a premier senior living community in Los Angeles
Our daily mission is simple; to build and maintain the best retirement experience in Los Angeles for seniors. Each month, we spend a great deal of time planning life at our community, and we look at every aspect of the CityView experience in great detail, and we challenge ourselves and our team to continually raise our own bar and improve the best senior living community in Los Angeles.
Part of why our residents, their families, and our staff tell us we are a special community for seniors is the care and thought that goes into every decision, from what activities to spend time on, to the amazing meals we're looking forward to eating! We have so much going on that we can't fit it all into one article, but please take a moment to review our monthly highlights for August.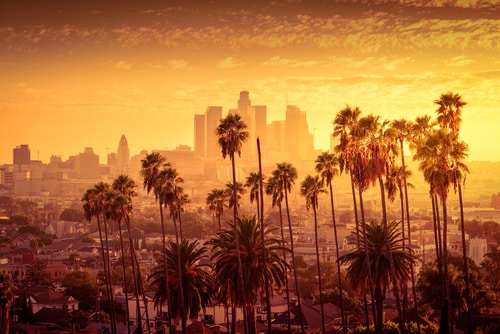 New program: Ports of Call
This is a program which stimulates the mind and inspires the imagination. A Port of Call is a stop a ship makes on its voyage. Traditionally, this has provided a chance for travelers to visit a new city, country, or culture while the ship is in port.
The concept for our Port of Call program is to have a cultural celebration, and to get immersed in a certain culture, learn together about it, and expand our appreciation of humanity as a whole. We're setting this up as if we're enjoying a cruise style destination right within our community at CityView. Each month we'll focus on a new culture, and together we'll get immersed in it. This will be fun.
We're going to be starting with weekly themed dinners focused on the culture of the month. We will recreate the experience as if we were dining in a destination which is home to the culture of the month, then we'll have after dinner entertainment which is authentic to the culture being celebrated. We will expand this cultural celebration into other areas of our community like art and activities.
For August, our Port of Call culture will be Hawaii. Every Tuesday we will have a Hawaiian dinner or lunch, followed by an authentic Luau with dancers, tropical drinks, and foods.
New program: Support group for our memory care families
This is a program that we feel will have lasting value for our residents and their extended families. Twice per month on Sundays we are hosting a support group for our memory care families. This group is hosted by a member of Alzheimer's LA, and is designed to offer a place to be seen and heard for the extended families of people experiencing Dementia.
Key events and outings
We are an active senior community. We get out as much as possible, and if you're a resident at CityView, you'll definitely get to take in all of the culture and charm of Los Angeles. These are some of the dates we're looking forward to in August:
We're seeing the live-action version of the Lion King
We're taking the scenic route through Hollywood and Griffith Park
We're visiting the Museum of Flying in Santa Monica
We're having lunch at the Hard Rock Cafe
We're visiting the West Hollywood Library
Musical performances
We have musical performers visit us at least twice per week, and this month we have a variety of styles including piano performers and singers.
Resident of the month - Saul Lederhandler
We have so many interesting, amazing, charming residents at CityView. We get very close to our residents, and they are why we work so hard to build the best possible retirement experience. We are proud of ALL of our residents, and we love getting to show them off because we feel fortunate to participate in this period of their lives.
One such resident is Saul Lederhandler - such an impressive person. Based out of Los Angeles by way of New York, Saul had an illustrious career as a solid state physicist and was an avid skier as well. Saul could have retired anywhere he wanted to, and we're happy he chose us and to have him as part of our community.
CityView
We're A charming senior living community in Los Angeles
We love what we do, and we know that it's important. When a resident and their families choose use for their independent living, assisted living, or memory care community, they're trusting us with the things that are most important to them. We take this trust and our work very seriously, and we push ourselves hard to provide the best for everyone.
If you're exploring senior living communities for a family member or for yourself, we would love to get to introduce ourselves, have you over for a tour of our community, and show off life at CityView. If you're not currently in the Los Angeles area, please get in touch by phone or email and we'll get the conversation started and see if we can help with your family's needs.
515 North La Brea Ave.
Los Angeles, CA 90036
Phone: (323) 938-2131
Email: director@cityview.care