Seeing Los Angeles as a premier retirement destination
Los Angeles has long attracted people from around the world. It is a place that headquarters a variety of industries, has a world class sampling of culture and history, and is one of the world's most diverse cities. This melting pot of things, ideas, and people means that Los Angeles is setup to appeal to nearly any kind of person and lifestyle, and this includes retired adults.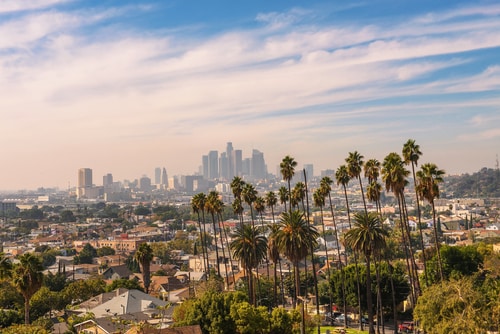 Events and outings
We run one of the most active and outgoing senior living and assisted living communities in Los Angeles. With all of the natural and cultural attractions, why wouldn't we take advantage of our location and use what's around us to create an active, engaged retirement experience for our residents? We do things with our residents that simply wouldn't be possible if we weren't in Los Angeles.
Theater and performances
Los Angeles is a haven for these kinds of experiences. Legendary venues like the Pantages have entertained audiences for nearly 80 years and when we see a production is in town that would interest our residents, we do our best to make it happen for everyone.
Dining out
Los Angeles has so many places to dine at that's it common for people who have lived here for decades to continuously be surprised by new spots. We get out for fun and great restaurants as much as we can, and this month we made a trip over to the Hard Rock Cafe in Hollywood. The food is great and the atmosphere is legendary.
What people search for in a retirement location (and why they choose Los Angeles)
Everyone's needs are different - obviously. This is a large reason why it's common for older adults and their families to spend many months (or longer) considering their options for lifestyle solutions like assisted living, independent living, and memory care. Some families my prioritize proximity to health care clinics, family doctors, or other medical specialists. Being close to extended family is another common priority. For others, especially when they've lived a majority of their lives in Los Angeles, remaining immersed in the lifestyle and culture that they know and love is a major priority.
One thing you can say about Los Angeles is that it doesn't tend to lose a lot of residents in general. What we see a lot of is older adults who have lived in Los Angeles most of their lives, have raised families here, have extended families who continue to live here, and love the Los Angeles lifestyle. For these people, it only makes sense (when the time comes where a senior living community is the best option for them) to seek out a senior living community in Los Angeles. So what we find is that a large portion of our residents at CityView have been residents of Los Angeles for decades. This is their home. And now we are fortunate to help them make CityView their home and build a beautiful new chapter in their lives. This is our purpose and we are driven to build the best possible lifestyle in Los Angeles for our residents.
CityView
Luxury assisted living and independent living in Los Angeles
We provide all of the services, support, and care one would expect from an industry leader in assisted living and independent living, and we go above and beyond with a range of upscale amenities, from our private residences to our amazing chef prepared meals every day.
If you're exploring senior living communities for a family member or for yourself, and comfort and luxury are a priority, we would love to have you over for a tour of our community, and show off life at CityView. If you're not currently in the Los Angeles area, please get in touch by phone or email and we'll get the conversation started and see if we can help with your family's needs.
515 North La Brea Ave.
Los Angeles, CA 90036
Phone: (323) 938-2131
Email: director@cityview.care