As an assisted living and memory care community in Los Angeles, we are entrusted with the health, care, wellbeing, and happiness of our residents.
This year, we've worked to respond effectively to issues that affect our assisted living community, our home in the Los Angeles region, and humanity at large. The well-known global pandemic required us to quickly develop and implement an effective Covid-19 response to protect our residents, and the economic uncertainty in the world has required us to respond to that challenge as well. Through this all, we have remained consistent with providing high-level assisted living services and memory care therapies.
We are a senior living community, therefore we have to actively get out in front of all issues that are important to the health and wellbeing of older adults.
Being in Los Angeles, we experience high heat in the summer season, so we've been making sure we address this with our ever present hydration stations, as well as delicious summer fruits and ice cold desserts. We understand that dehydration can quickly sneak up and affect older adults in the summer. To begin with, dehydration is incredibly harmful as it leads to dangerous effects such as kidney, heart, or brain failure. Such conditions are usually preempted by symptoms such as dry mouth, confusion, lethargy, blood circulation difficulty, headaches, seizures, and more. To promote hydration in our community, we have hydration stations and cups located around the community for easy access, we provide water and other liquids at every meal, and we offer water during every activity. We provide alternatives such as fruit and herb infused spa waters or flavored electrolyte packets to try and make the water offerings more appetizing.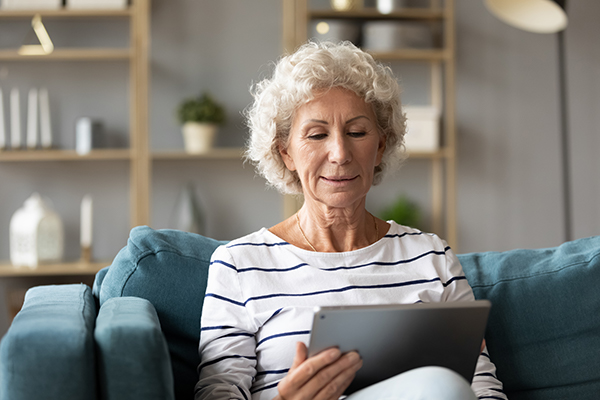 Resident of the Month
Pat was born on September 8th in Vancouver, Washington and was an only child to Walfred and Catherine. Pat graduated from Marymount College with a degree in art and went on to work as a Recreation Director and LAUSD Art and English teacher for almost 25 years. We also thank her for her 7 years of civil service in the military, where she was stationed in Okinawa during the Vietnam War. She enjoys poker and art and tries her best to live by her Catholic values. She loves cats and dogs, and fondly remembers her dog Pumpkin. Pat has one lovely daughter from her late husband Somek. We are so happy she is part of our community here at CityView.
Employee of the Month
April has been a fabulous Activity Assistant at CityView these past few months. Previously, she had been working as the night time receptionist, where her artistic designs brightened our blackboard menu every day. Her willingness to move into new positions and bring her joyful personality to each and every task is what had us designate her as the Employee of the Month! Residents love her infectious smile and talkative manner as she works hard to bring smiles out of every activity. Her philosophy in life is to always "Live, Love, Laugh", and she lives by it both at work and at home. She has two amazing daughters that she enjoys spending time with, as well as enjoying fun pastimes such as going to concerts, traveling, and watching movies! She graduated from Trade Tech as a certified Nursing Assistant, and plans to return to school to get a licence in phlebotomy. Thank you April for being a joyful part of the City View Team!
August 21st is National Senior Citizens Day
On August 21st, National Senior Citizens Day recognizes the achievements of the more mature representatives of our nation. The day provides an opportunity to show our appreciation for their dedication, accomplishments, and services they give throughout their lives. Our senior citizens are pioneers of science, medicine, psychology, civil rights and so much more. Their valuable contributions to our communities create better places to live. They deserve the respect and dignity their achievements earn them.
August 30th is National Grief Awareness Day
On August 30th, National Grief Awareness Day recognizes the time it takes to heal from loss doesn't have a prescribed course and is a reminder closure comes in many forms. When a loved one dies, the void they leave affects everyone differently. Throughout the day, take stock of those in your life who have been affected by a form of loss. The death of a loved one, a close friend or enduring an extreme change in their lifestyle can trigger grief. When we lose the stability of shelter, a job or a routine we have known for years, we suffer a type of loss that requires closure. Some adjust to these changes easily, and others take time to become familiar with new routines. Offer to listen to a friend or ask them to join you for a coffee or tea. Send a message letting them know they are never far from your mind. Then, set a date for another visit. If you find you are suffering from grief, know that it's natural. You're not alone, and it's okay to ask for help if you feel your grief is overwhelming.
CityView
Assisted Living and Memory Care in Los Angeles
Assisted living and memory care are specialized ways of living adapted for seniors who may need a little extra help. Naturally, if you're exploring senior living options in Los Angeles, you'll have many questions, and price is a real factor that you'll need to consider. If you have questions about pricing, costs of living, and payment options, please contact us and speak with our director.
515 N. La Brea Avenue
Los Angeles, CA 90036
Phone: (323) 938-2131
Email: director@cityview.care