Do you have what you consider to be a large circle of friends? Do you have an extended family that is close knit, and do they get together often to celebrate special occasions? Are your weekends spent at barbecues and dinners with friends? Are you fortunate enough to have celebrated many anniversaries with your spouse, or partner? If so, you may be increasing your longevity even though you don't realize it.
Studies have indicated that there is a direct correlation between our social lives and how long we live. While we often focus on a healthy diet and exercise, which are important elements of our health, our friendships and intimate relationships we form may play an even greater role in our longevity overall. There are several factors that led researchers to this conclusion, and I'm going to review some of them now and explain how City View Assisted Living can keep your social life thriving!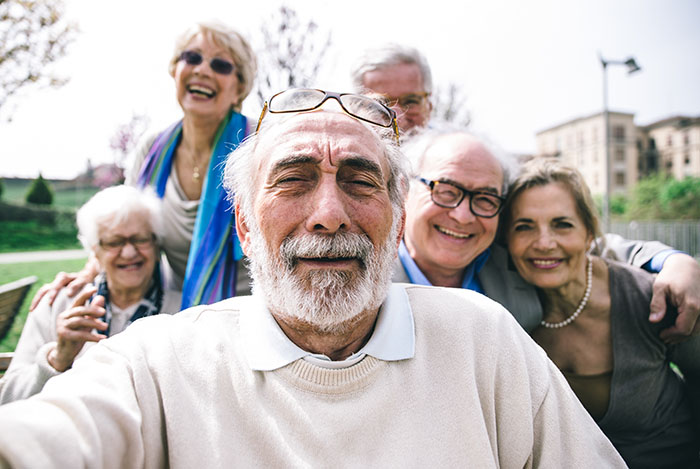 One startling finding is cardiovascular disease has been shown to be directly correlated to the quality of our social connections. A study indicated that individuals experiencing what they labeled with the term "perceived loneliness" as 29% more likely to experience cardiovascular disease, and at 32% greater risk of having a stroke.. The prognosis is even more bleak for those who have already suffered cardiovascular disease in relation to their mortality. Other studies have shown that the fewer friends, or close relationships one has, the shorter their life expectancy. Social isolation may increase an individual's risk of death by 61%. These are some unfortunate statistics, especially when the remedy is simply socialization. Here at City View Assisted Living facility Los Angeles, we understand how important it is to provide a comfortable social setting to make new friends, as well as maintaining established relationships with friends, family and loved ones. We provide an environment with a variety of functions and activities to mingle. And our convenient location affords our resident's the opportunity to enjoy Los Angeles with friends and family.
You may be wondering why developing strong social relationships is so important to our health and longevity. One explanation may be that when we spend time alone, we are more likely to engage in unhealthy behaviors and activities. Studies have indicated those who are socially isolated tend to drink more alcohol, smoke tobacco, and have a sedentary lifestyle which leads to weight gain (Umberson, 2010). We all understand that these are unhealthy, and unwanted, results of spending too much time alone. And while residents here at City View assisted living in Los Angeles can take the time they need to spend alone, they never have to be lonely.
There are also negative psychological states related to social isolation that scientists believe contribute to early mortality. As one example, loneliness triggers our sympathetic nervous system, which plays a primary role in our response to stress. A high stress level can contribute to a variety of health problems, including high blood pressure and increased risk of blood clots. Unfortunately, these initial health problems then lead to a greater risk of heart attack and stroke. That's why it's no exaggeration to say that loneliness and social isolation are a direct threat to your health, happiness, and general wellbeing.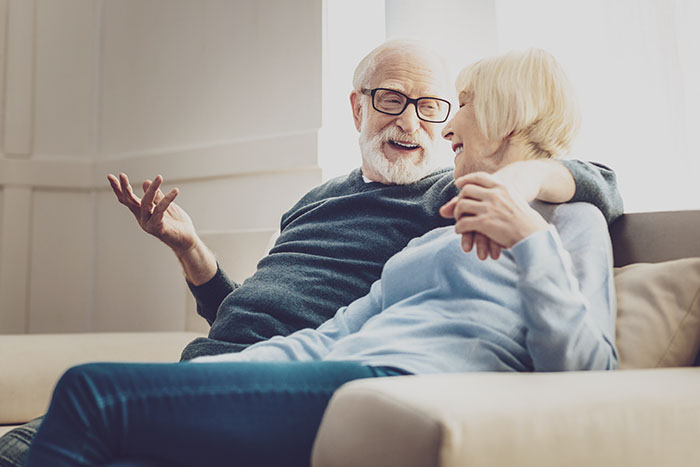 The good news is that there is a remedy to cure loneliness, social isolation, and all of the negative impact it can have on our lives. Here at City View Assisted Living in Los Angeles, we understand that very well. Our residents are afforded the opportunity to socialize at their comfort level. They can take advantage of all we have to offer in terms of recreation and socialization at our facility, or they can take advantage of our many outings to enjoy Los Angeles and all of that it has to offer. Remember, there is no reason we should have to spend our lives feeling lonely. Please call City View Assisted Living facilities in Los Angeles today to see all that we can offer you and your loved ones.
515 N. La Brea Avenue Los Angeles, CA 90036