Getting older can be very lonely. Friends and loved ones either leave or pass away. We often start facing cognitive decline as we age, and it becomes challenging to leave the house and move to a new place to find someone for a company.
According to a 2018 AARP survey , one out of 3 American seniors face loneliness as we age. This number is expected to rise as the senior population expands. Being lonely for a long time can create anxiety, worsen depression, cause excessive weight gain, and contribute to cardiovascular disorders.
To combat these public health issues, many seniors are finding comfort in the company of pets. Cats and dogs are great for companionship, especially for older adults. Animals are playful, loving and give their owners unconditional love. Studies have shown that contact with an animal can reduce stress, depression, and anxiety.
When it comes to caring for the elderly in need of assisted living, animal-assisted therapy has become increasingly popular in treating various ailments of cognitive decline, including dementia and Alzheimer's.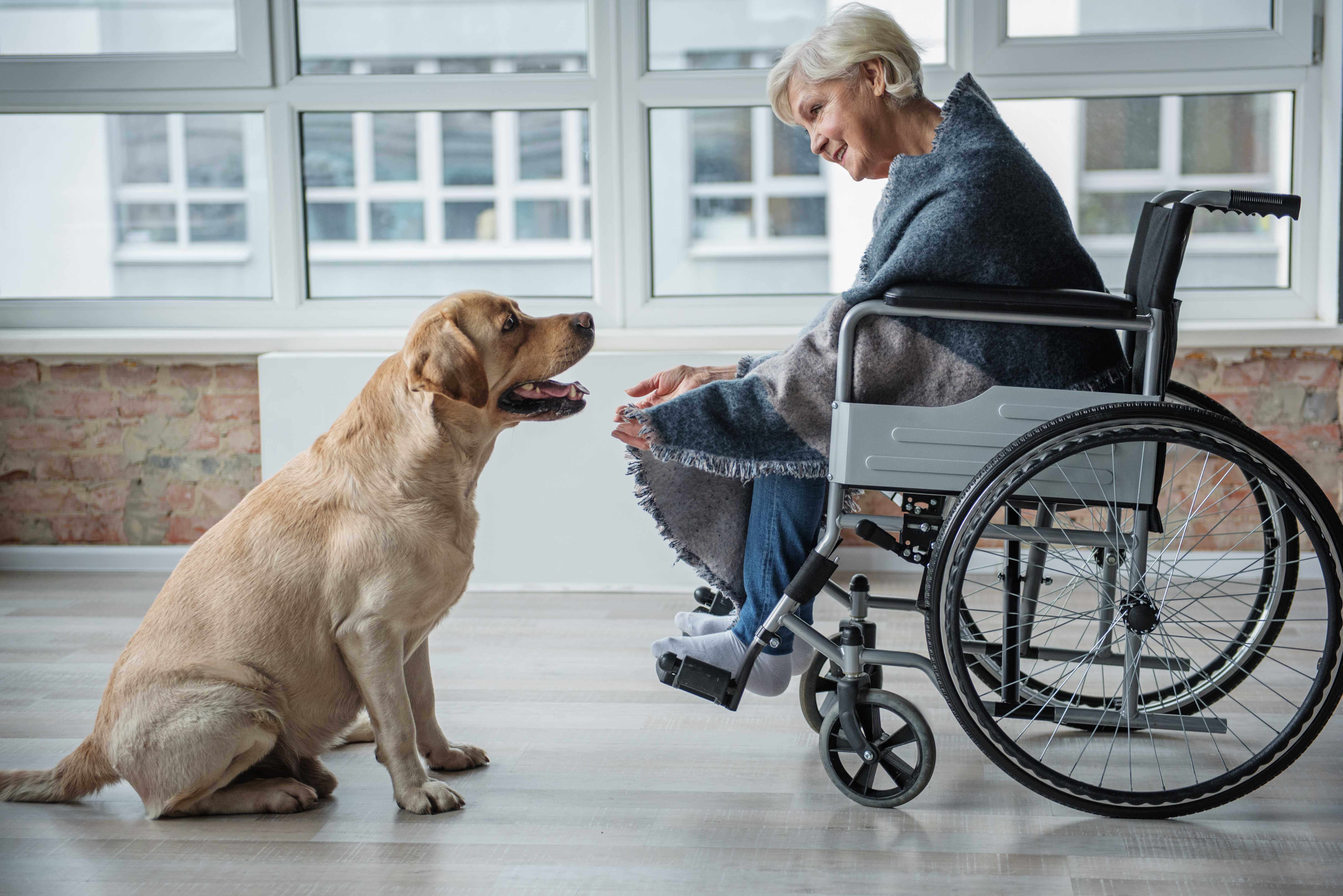 Pet therapy involves a pet living full-time with a senior who is supposed to take care of the animal. People who already own pets know how much their animal friend gives them satisfaction and many other benefits. However, when it comes to seniors, these benefits become even more amazing.
The following are some physiological and psychological impacts of pets on seniors' quality of life.
Physical Benefits
Having pets encourages seniors to exercise more regularly because dogs often need to walk. This physical exercise helps in increased mobility and a healthier lifestyle overall.

Specially trained pets are used in assisted living facilities to improve the motor functions of seniors.

Adults can get much-needed exercise if the animal has a lot of energy to burn, and there is increased activity due to walking, petting, and brushing the animal as well. If you have a pet, you will often see veterinarians resulting in more social exposure. Seniors can even swim with dolphins or even ride horses during their treatment.

The ability to have something to touch or caress can lead to lower blood pressure and decrease regular heart rates to increase longevity and minimize associated risks.

Feeding and grooming a pet can help seniors improve their physical skills and make them physically more active.
Cognitive Benefits
For individuals with dementia, who have difficulty using language, pets can have a soothing effect and can help that person talk without fear of judgment.

Studies have shown that interacting with pets reduces the level of the stress hormone cortisol. Lowered blood cortisol results in body relaxation and lower blood pressure.

Pets provide the opportunity for non-verbal communication that can help involve those who have Alzheimer's and dementia.

Pets can help improve socialization; they listen without judgment and give unbiased affection to their owner, especially when the senior wants to share something to make him feel comfortable.

Pets provide emotional stability during stressful situations, helping to reduce anxiety and depression.
Social Benefits
Pets can be a source of their owners' increased social experience, helping you start and maintain new friendships. Pet owners usually meet at pet stores, hiking trails, veterinary clinics, and clubs.

Looking after an animal can be demanding. It requires truckloads of endurance. After years of caring for the animal, it's natural for the pet owners to end up calmer and more excellent patients than before. Few studies have mentioned that the presence of a friendly animal facilitates lessen aggressive behavior in human beings.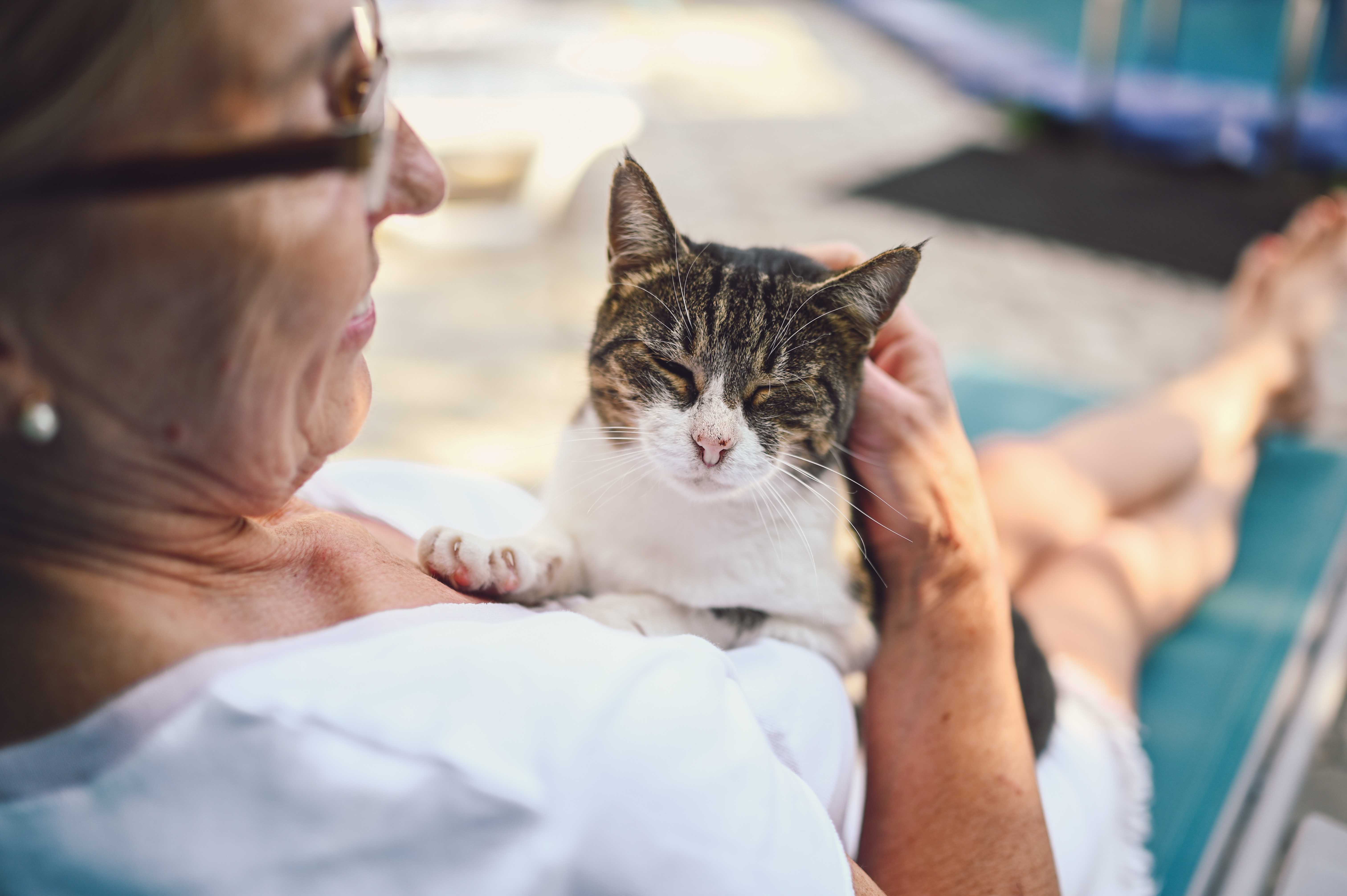 Best Pets for Senior Citizens
Choosing the right pet for a senior, especially if they are residing in an assisted living facility, can be a challenge. Certain things need to be kept in mind before getting a pet for your loved one.
Some of the best pets for seniors include:
1. Cats
Cats are a great companion to seniors, especially those in the assisted living community.
2. Dogs
Having a dog as a pet is the best choice for seniors who love to walk.
3. Birds
Birds are pets requiring minimal maintenance, but they still bring joy to one's life. Birds as a pet are a perfect choice for seniors having a cognitive decline.
Remember, no matter what pet a senior can accommodate and afford, the benefits they provide to both the owner's physical and emotional well-being are numerous and far outweigh any of the efforts it takes to care for them.
Here at City view assisted living facility we are pet friendly. We understand the importance of pets in providing companionship and stimulation. City View assisted living facility in Los Angeles's pet policy allows you to bring your beloved dog or cat to reside here with you. Please feel free to call us or come on by and see us. Take a look around and join us for lunch in our dining room. Meet our staff and our residents. City View assisted living Los Angeles is a premier facility enabling you to maintain your independence and freedom while enjoying all of the amenities we offer. Come on by and see why City View is the only choice for assisted living in Los Angeles.
515 N. La Brea Avenue Los Angeles, CA 90036