Senior Living: Exploring the world of classical painting
The world of classical painting has been the subject of fascination and intrigue for people all over the world. For centuries, dozens of movements, styles, art scenes, and individual artists have rose to prominence in different regions of the world, developing new techniques, methods, and approaches to creating visual works through paint. This topic runs so deep, and the visual beauty of the best works is so nuanced, that the world of classical painting creates an environment that begs to be explored full time.
While many people develop a passing interest or light appreciation for classical painting through casual exposure to these works during their lifetime, most people do not have the time or resources to devote to this endeavor while managing careers and families. Given that retired individuals are so frequently in search of a worthwhile pursuit for their time, developing a deep appreciation of classical painting is a wonderful way to spend your retirement.
A fun starting point is to explore a particular art movement in greater detail. Some periods are more well known or more appreciated than others, but each style ultimately comes down to personal preference. There are a few noteworthy periods:
Renaissance Art
This movement is perhaps the most easily recognized to the common observer. Renaissance art is actually divided into several sub genres including proto renaissance, early renaissance, high renaissance, mannerism, and northern renaissance. Works from this movement are often characterized by rich oil paints and ultra realistic images. Centuries: 15th - 16th. Key artists: Leonardo da Vinci, Michaelangelo, Raphael.
Baroque Art
This movement is sometimes classified within the broader "post renaissance" movement. Baroque art contains a more exuberant and exaggerated style than the renaissance period that preceded it. The works are varied though, and include many more subdued portraits, greyscales and black and whites, and mundane plain scenes. Century: 17th. Key artists: Rembrandt, Peter Paul Rubens, Bartolome Esteban Murillo,, Giovanni Battista Piranesi, Caravaggio.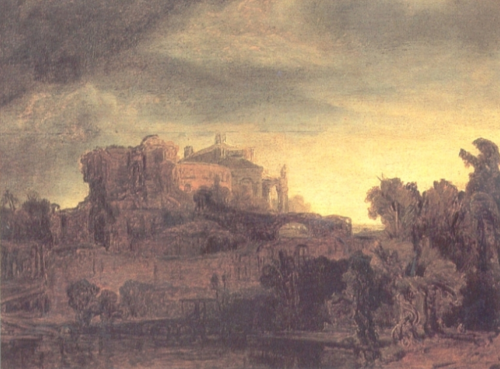 Rococo Art
Rococo is sometimes called "late baroque" and follows the baroque period. It's often characterized by a highly ornate, embellished appearance with a very decorative quality. Century: 18th. Key artists: Canaletto, Maurice Quentin de La Tour, Joshua Reynolds, Thomas Gainsborough, Thomas Lawrence.
Art and Senior Living
The endless detail and vast body of work makes exploring the history of painting a rewarding activity. As a senior living community in Los Angeles, we understand the therapeutic and health properties of art appreciation, and the value that it has in a modern senior living experience. If you're exploring upscale senior living options in the Los Angeles area for yourself or a family member, please contact CityView senior living for more information, or to tour our community.